The Future Of Real Estate Discusses Mortgages For The DIYer
John 3:16 Mission is an outreach to the homeless in the Tulsa area. John 3:16 began in 1952. John 3:16 has a shelter downtown which has a recovery program to help people recover from homelessness. They also have a prevention program that helps prevent homelessness by reaching out to the community. The downtown shelter works with people that have been through many things. Some have lost jobs, are addicted, are mentally ill, have been homeless a very short time or a very long time. There are many reasons why people become homeless. John 3:16's goal is to work with them to help them recover from whatever it is that has caused homelessness so that they can get back and reconnect with the community. Most people that work through the program will recover and will be able to be rehabilitated. Most people that we have worked with want to be independent and a part of the community. Resist the notion that everyone that is homeless is mentally ill. Most in the city of Tulsa are not mentally ill but are simply going through a really hard time. There are some that are mentally ill but not the majority.

Addiction problems must be dealt with in your heart or you will end up switching additions during the recovery process. Part of the John 3:16 program helps deal with addition so that it will not end up causing further problems. 98% of the homeless in the Tulsa area will list Tulsa as their last address. Tulsa produced over 5000 homeless last year. If you want to help the homeless, please pass out the John 3:16 compassion card. John 3:16 wants to help the homeless, please pass their information along. For more information on how you can help the Tulsa homeless, contact John 3:16 Mission at www.john316mission.org.
Mortgages for the DIY'er- When you are purchasing a home or wanting to remodel your existing home, it can often be difficult to get the money to do so. DIY projects are often a lower cost alternative to paying a professional and many homeowners enjoy doing the DIY work as well. How do you get money to remodel a new Tulsa home purchase or an existing home? With TTCU The Credit Union there are 2 products that might work well with this type of situation. One type of loan that can often work on this type of situation is with a house that can pass livability standards. An appraisal is done that is a subject to appraisal. Basically the appraisal only good subject to the repairs and successful completion of the work. You can start with a Construction loan for an amount over $10,000 and when the work is complete, move to permanent financing. This is a one close loan where we modify it in the end. There is another loan that works well when there is a smaller amount needed, less than $10,000. This can close under permanent financing that allows you to get financing immediately and then get a small loan just for the repair and remodel work. Another type of loan is a 203K loan is an FHA loan and repairs are built into the loan but the lender has to hold the funds in escrow and guarantee that the work will be done in a certain length of time. Most local mortgage companies will not do this. TTCU The Credit Union has many loan products. Each situation is different. Just because you can borrow it doesn't mean you should borrow it. Let TTCU help you determine what will work best for your situation. For Tulsa area mortgage questions, contact TTCU The Credit Union at 918-749-8828 or www.ttcu.com

QUICK TIP- When doing remodeling or repair work, always build in some padding. You never know when you will discover a problem you couldn't see and you have to spend more money to get it fixed.

One Address, Thousands of Homes- Tulsa MLS at HomeGuideTulsa.com
61 and Harvard listing-$599,000- residential real estate with incredible view that backs up to Southern Hills Country Club Golf Course.

15696 Eagles Nest Court Skiatook- $319,000- spectacular view, 3370 square feet, new construction.

3471 E 75th Place Tulsa- $293,500- Jenks schools, hillside home with a second lot, split level, walk out basement (not included in square footage)

64 N Utica Avenue Tulsa- $179,000- Tulsa Commercial Real Estate-

1510 Lakeside Ridge Drive Sand Springs-$435,000- 7 acres, two private decks overlooking trees.

Hyde Park- beautiful 55+ community, small homes with luxury amenities and private space, lawn maintenance is done for you, plus clubhouse, library, conference room, patios, pool, fitness room and more.

For all your Tulsa real estate needs, contact Darryl Baskin of eXp Realty at 918-732-9732 or www.darrylbaskin.com.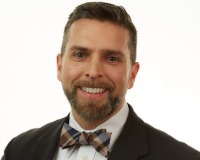 Author:
Darryl Baskin
Phone:
918-732-9732
Dated:
July 2nd 2016
Views:
228
About Darryl: ...