The Future Of Real Estate Discusses Neighborhoods
Court Appointed Special Advocates, or CASA, are the voices for kids who have been taken out of their home and placed in state custody. A trained CASA Volunteer works with everyone involved in the case and speaks up for the child. They talk to the attorneys, caseworkers, foster parents, parents, doctors, teachers, and therapists. The information and perspective they gain is given to the judge and helps the judge make a decision in the best interest of the child. CASA volunteers are very important and give the child a voice in the court system. If you are interested in becoming a CASA volunteer, contact them www.tulsacasa.org.

If there is a mobile home that is not tagged is it still lendable? Mobile homes are not considered real property but are considered personal property (they can be moved around- clothes, cars, etc.). In order to get financing, such as a mortgage, there must be certain factors in place. Mortgage lenders, such as TTCU The Credit Union, would be a good place to start when considering a loan for a mobile home. Talk to TTCU to find out the requirements for getting a loan on a mobile home. Contact them at 918-749-8828 or www.ttcu.com.

Indicators used to determine if a neighborhood is changing directions in the market? You want to see the growth of the city and age of housing. Look at how many cars are parked on the street or how many parked at a house. You will begin to see trends. You will see an absorption rate, high demand and low inventory. You will know that the neighborhood is in demand. If the demand is there, you have a neighborhood that will survive. When purchasing a home, consider the future. When are you planning on moving? What is the decision I can make today that will be a good decision in the future? Remember. you may plan on moving in 5 years, but end up staying in your home for 15 years. Consider the future of the subdivision when purchasing.

Buying Distressed Properties- Looking at tax sales can be a place that people often look at to get distressed properties. You can buy it however the owner still has a period of time in order to pay the taxes with interest. If they pay it they get the house back. This can come with risks. Be careful! Foreclosure is also another way people purchase distressed properties. Foreclosures are listed on the Multiple Listing Service. You have to be flexible in order to get these great deals. Don't put yourself on a time table or you could be in trouble.
Fraud- There was an email sent to an Realtor for a request for wiring instructions. The email was downloaded onto the personal computer and emails information back. The didn't confirm that the buyer received it. The buyer sent the money to the location on the email. Unfortunately it was a false email and fraud occurred. Be cautious when opening email, downloading files, and responding. If you do respond make sure you follow it up with a phone call to ensure that it was the correct person that received it.
For all your Tulsa Real Estate needs, contact Darryl Baskin of eXp Realty at 918-258-2600, 918-732-9732 or www.darrylbaskin.com.
For Tulsa county abstract needs, contact Smith Brothers Abstract at 918-582-2148 or http://www.smithbrothersabstract.com/

Tulsa Area Real Estate For Sale
One Address, Thousands of Home- Home Guide Tulsa
6206 E 105th Street Tulsa- $2,100,000- appx 10,000 square feet, indoor pool, guest house, 5 car garage, 3 levels
4301 W Freeport Street Broken Arrow- $264,500- 4 bedroom, 3 living, pool, corner lot, side entry garage
Oak Ridge Drive Sand Springs- $75,000- over 5 acres, beautiful view of downtown Tulsa, city street access, multiple parcels available
253 E 29th Street North Tulsa- $27,000- great investment house, 3 bedrooms, 1 bath, good expressway access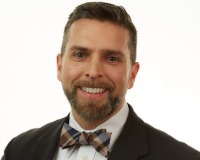 Author:
Darryl Baskin
Phone:
918-732-9732
Dated:
January 16th 2016
Views:
300
About Darryl: ...