The Future Of Real Estate Discusses New Mortgage Regulations
Junior Achievement- Junior Achievement is an organization that teaches kids about the economics of life. They teach kids about balancing checkbooks, how businesses work, the stock market, inflation, advertising, paying bills and utilities, and how the economy works. This makes a great impact on kids that they might not have otherwise had. For more information on how to volunteer, contact http://www.smithbrothersabstract.com/http://www.jaok.org/

TRID- THE CFP and You- Tila Respa Integrative Disclosure Act- every few years a new version of the good faith estimate document- loan costs for buyer- comes out. Lenders will give you an estimate and then give you a final HUD 1 statement with final costs at closing. There are regulations where those fees and changes in fees must follow. Under the new disclosures there will not longer be a good faith statement or HUD 1. You will have a closing disclosure statement instead. The lender must now disclose to you the closing cost and they may not change it unless you change loan price. This may sound good to buyers however consider that over the course of the closing process changes. For many people though this may mean that the lender might increase costs to you because an increase in some costs will now come out of their pocket. It will mean that from the time I give you the closing disclosure by way of regular mail and then you must have 3 days to look it over before closing is allowed to take place. Some banks will even require that you wait longer- say 10 days before closing. Some of these things can be good and others can cause problems and inconveniences in the long run. This changes the process so be aware and prepared. October 1 is the new deadline work with your lender to ensure you don't run into problems. For all your Tulsa area mortgage needs and questions, contact TTCU The Credit Union at 918-749-8828 or www.ttcu.com.

Grand Lake Water Rights- you own up to the lake when you own lake property. The lake levels change however. When you go to sell the property, you have to prove to the Grand River Dam Authority which part of your property is on your part and which is on theirs- basically what the dirt beyond your structure is worth. Basically because the property and crossed over the building line prior. Basically the land and property lines may have been determined in 1970 but 20 years later the GRDA said that we own this land now. So now you have to pay and work with the GRDA to have a structure on your land. These things can be very confusing. Talk to your Abstract company and Realtor for more information. For Tulsa County Abstract needs, contact Smith Brothers Abstract at http://www.smithbrothersabstract.com/. For Tulsa Area Real Estate, contact Darryl Baskin of eXp Realty at 918-732-9732 or www.darrylbaskin.com.

One Address, Thousands of Homes- Home Guide Tulsa
6196 W 77th Street Tulsa- $960,000- barn with concrete floor and tack room and apartment, 52 acres, plus a home

3409 W 110th Street Jenks- $425,000- 2 lots in one, luxury finishes, pavilion outdoor living space

6798 Timberlane Road Tulsa- $350,000- south of Southern Hills Country Club, modernized kitchen, enclosed patio, 2 dining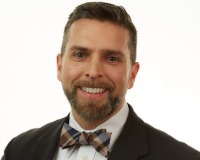 Author:
Darryl Baskin
Phone:
918-732-9732
Dated:
June 22nd 2015
Views:
468
About Darryl: ...