The Future Of Real Estate Discusses New Tulsa Mortgage Loans
New Tulsa Mortgage Loans- TTCU The Credit Union does panels regularly with top local Realtors, members and builders. They talk to them about what home buyers in the area need. When they gather this information on what is and isn't working and what is needed. They use that information to make loans that make sense for everyone. We have a new product that came from this process.. When you find your dream home and realize that you can't cover the repairs and minor work you want to do. You can borrow up to $25,000 and must supply a list of items you will be purchasing and what you will be doing in the home. Part of the loan is a signature loan which means that it doesn't require an appraisal. You must have a good credit score and must not be above 40% debt ratio when everything is done. This is a great program with a fixed loan and fixed payment. Tell them you are interested in this side loan. Contact TTCU at 918-749-8828 or www.ttcu.com for more information.

Winter Home Buying- Home Buyers that look in the Winter are generally more serious and less likely to be out just looking around. This time of year home sellers really think about things that cost them maintenance this time of year. If a home buyer comes and offers $2000 less for a contract than the home seller is asking for, the home seller will likely consider certain factors. Winter maintenance can be a factor when a home seller is considering an offer. How much will it cost the seller to perform Winter maintenance and make house payments and other financial payments while you waiting for Spring. Also there are fewer home buyers looking during the winter and home sellers can know that those looking are generally serious. That's less competition for the home seller. Home buyers and sellers can often find a better match and both get a great deal. For more Tulsa real estate information, contact Darryl Baskin of the Baskin Real Estate Specialists of eXp Realty at 918-258-2600 or www.darrylbaskin.com.

QUICK TIP- When placing your home on the market, do easy maintenance and known repairs ahead of time. If you have cracked outlet covers or an outlet that needs to be repaired, do it yourself up front. Replace light bulbs that are not working. Easy maintenance like these are very helpful and can make it much easier and cheaper for you in the end when the inspector comes to check your home.

One Address Thousands of Homes- Home Guide Tulsa
6206 E 105th Street Tulsa- $2,100,000- almost 10,000 square feet plus a guest house, indoor pool.
4301 W Freeport Street Broken Arrow- $264,500-pool, nearby neighborhood park, Union Schools, 3200 square feet 4 bedrooms, 2 full 1 half bathrooms/
1600 N 70th West Place Tulsa- $199,000- contemporary 1 bedroom with a guest house, detached garage, amazing view
N 214th West Avenue Sand Springs- $33,000- 3 1/2 acres by Lake Keystone
253 E 29th Street North Tulsa-$27,000- great investor property, about 1000 square feet, hardwood floors.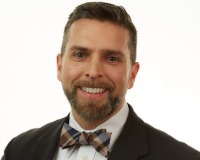 Author:
Darryl Baskin
Phone:
918-732-9732
Dated:
December 21st 2015
Views:
319
About Darryl: ...