The Future Of Real Estate Discusses Oklahoma Real Estate
Fit First Responders - Fit First Responders is here in Tulsa to help first responders to win more and become more fit. We have a problem with obesity and we often don't realize that first responders deal with the same issues the rest of us do. They have life stresses that we can't relate to due to their job. We set out to start a foundation to educate empower and equip first responders so that they can keep our city and citizen safe. Our goal is to take care of those that take care of us every day. The United States is the fattest nation in the world and Oklahoma is one of the fattest states. Fit First Responders and Coach JC is here to help Oklahomans become fit and healthy. We have had over half a million dollars come in to fund this program. Over the last 25 weeks over 200 first responders competed. Those contestants eligible to win a truck was 79 and they lost 1237 lbs. They lost 481% body fat, total body fat mass lost was 1373 lbs. and1149 total inches dropped. For more information on how you can participate contact www.fitfirstresponders.org or www.coachjc.com
Oklahoma Real Estate- Edmond, OK. is growing a lot. It is so full you have to go east or west to find new construction. They are revamping downtown, public parks, modern street cars and transit. Edmond use to be just an affluent area and now its become its own vibrant culture that is developing. Edmond started growing largely because of a great public school system. Now with new construction and a new hospital things are really growing. For more information on Oklahoma City area real estate contact Micah Mruwat at okchomeguide.com.

Oklahoma Live Events- Learn more about what you rights you have as an Oklahoman, what services are available to you and much more!! Check out okliveevents.com and look for the oklahoma attorney general event live page.

Tulsa Abstract- Smith Brothers Abstract recently closed on their fourth county of abstract plants. Every time a piece of property changes hands you have to prove that you have a marketable title. An abstract plant can only abstract in a county where they own a plant. Now we have plants in Tulsa County, Wagoner County, Osage County and Mayes County. As the economy improves and grows so do abstract plants and other groups grow. For more information on Abstracts contact Smith Brothers Abstract at 918-582-2148 or www.smithbrothersabstract.com.

For all your Tulsa area mortgage needs, contact TTCU The Credit Union at 918-749-8828 or www.ttcu.com.

Tulsa Real Estate for Sale
One Address, Thousands of Homes- Home Guide Tulsa

13706 S 18th Street Bixby- $630,000- BIxby Schools, 4782 square feet, corner lot, side entry garage, 4 car attached garage
9345 E 108th Street Bixby- $589,000- 2 laundry rooms- one upstairs one downstairs, pool, waterfall, outdoor firepit
3471 E 75th Place Tulsa- $334,500- covered by trees, 2 lots, 3 bedroom, 2 full 1 half bathrooms, walk out basement with indoor workshop
8620 E 39th Street Tulsa-$117,000- one level, 1573 square feet, new windows, remodeled kitchen


Oak Ridge Drive Sand Springs- $75,000- unbeatable view, over 1 acre, land only in developed neighborhood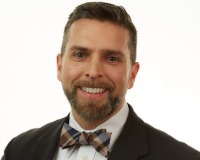 Author:
Darryl Baskin
Phone:
918-732-9732
Dated:
October 17th 2015
Views:
305
About Darryl: ...