The Future Of Real Estate Discusses Plummeting Mortgage Rates
John 3:16 Mission- John 3:16 Mission is an outreach for the homeless in the Tulsa area. There are homeless encampments that have shown up in the outskirts of town. There are as many as 400 in the encampments at this time. John 316 is working to help those in these camps. People should not try to speak or talk to homeless persons in these camps. If they put a tent up on your property, don't approach them. You never know when they have an animal in their tent that might be protective of them. Call us at John 316 or call the Mayors Action Line and let us know so that we can reach out and help. Listen to your gut! If you are uncomfortable, always call the appropriate people. Please give compassion a chance first by calling us and allowing us to help. When we restore the homeless we begin by identifying who they are and then work from there. You may also print out a compassion card to pass out to the homeless. This compassion card will give them a phone number to call where we will pick them up and help them. To contact John 3:16, call them at 918-587-1187 or visit the website at www.john316mission.org. The Mayors Action Line can be contacted at 918-596-2100.

What Does an Abstract Company Do? At Guaranty Abstract the abstract process usually starts by reviewing the abstract. We verify that everything is correct. This takes a lot of research. We don't just check from the the last abstract update. We review the entire abstract from the first moment until current. We then will take the requirements made by the attorney and make sure they are corrected on the abstract. We also have a closing department for both residential and commercial. We do all these things before closing can ever occur. We also do abstracts for both refinances and purchases. For Tulsa abstracting needs and questions, contact Guaranty Abstract at 918-587-6621 or www.guarantyabstract.com.

Tulsa Mortgage Rates- Mortgage rates are plummeting! Over the last year rates went up to 4%. The effect that Britain, voting to leave the European Union, has had an interest rates is amazing. Rates have really gone down. If you have refinanced in the last few years, the decrease in mortgage rates might make it very worthwhile to refinance again. Imagine having a 30 year loan that you have paid on for 3 years. With the decrease in interest rates, you could possibly reduce the loan to a 15 or 20 year note and end up with a similar payment. If you have equity, you can often roll the cost of the refinance into the loan, plus you get to skip a payment and can use that extra payment to apply back into your mortgage. That extra payment will reduce the amount of interest you pay overall plus reduce the number of payments you make over the life of your loan. This allows you to work smarter, not harder. For all your Tulsa mortgage needs, contact TTCU The Credit Union at 918-749-8828 or www.ttcu.com.

For Tulsa area real estate needs, contact Darryl of eXp Realty at 918-732-9732 or www.darrylbaskin.com.

One Address, Thousands of Homes- Home Guide Tulsa. The entire Tulsa MLS in one place.

Oak Ridge Drive Sand Springs- $72,500- 2 1/2- 3 acres, hillside view of downtown Tulsa, neighborhood
4717 E 118th Street Tulsa- $7,800,000- beautiful stone wall with walking trails and ponds, gated, 5 bedrooms, 4 full 2 half bathrooms.
9610 S Winston Avenue Tulsa-$499,000- easy to maintain lot, 2 or 3 bedrooms downstairs, pool with water features
6132 S Gary Avenue Tulsa- $599,000- on Southern Hills Golf Course, 3 bedrooms, 3 full 2 half bathrooms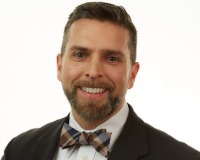 Author:
Darryl Baskin
Phone:
918-732-9732
Dated:
July 9th 2016
Views:
309
About Darryl: ...