The Future Of Real Estate Discusses Property Appeal
TRID- Tulsa Mortgage Changes- This is the first week of TRID mortgage changes. There are now new disclosure rules regarding your mortgage. The new system has been easier than expected for us at TTCU The Credit Union. Others around the US have had a more difficult time with the software. This can cause huge fees for the mortgage company if any information is incorrect. For our company at TTCU, we have in house underwriters. This allows us to provide a pre-approval letter to you provided that you can give us proof of income. These new guidelines can affect the closing date because certain information must be given to the buyer 3 days before closing. For the best results with your mortgage in the future, work with someone that is local, you have direct access to and cares about helping you plan what's best for your future. For Tulsa area mortgage needs, contact TTCU The Credit Union at 918-749-8828 or www.ttcu.com.
Remodeling and Property Appeal- Be careful when remodeling and adding features to your home. If you are adding a pool, for instance, certain features added to that pool might be mean that you are over built for your neighborhood. If you home value is about $150,000 and you have a very basic pool that could likely be a very big deal for your neighborhood and market. If you took that same pool and put it in a home that is $750,000 that would be too basic for that neighborhood and luxury market. Be very careful and consider the market your home is in, property value, what other homes in your area have. When you are thinking of remodeling and updating your home consider these things to help ensure that you are making smart investments. These are also similar things to consider when purchasing a home as a good investment. There are certain features that you can update easily and others that are very costly to add. Look at the market first. What is going on in the price range you are looking? For more information contact The Baskin Real Estate Specialists of eXp Realty at 918-732-9732 or www.darrylbaskin.com.

One Address, Thousands of Homes - Home Guide Tulsa
6206 E 105th Street Tulsa- $1,700,000- Indoor Pool, Guest Home, Gated Entry, 6 bedrooms

9345 E 108th Street Bixby- $589,000- The Legends, 5 bedroom, 4 full 1 half bathroom

4301 W Freeport Street Broken Arrow-$269,900- 4 bedrooms, 2 full 1 half bathrooms

106 S 273rd East Avenue Catoosa- $250,000- 3 bedrooms, 2 bathrooms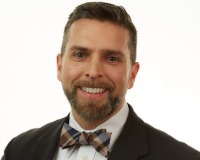 Author:
Darryl Baskin
Phone:
918-732-9732
Dated:
October 10th 2015
Views:
78
About Darryl: ...