The Future Of Real Estate Discusses Property Management
Court Appointed Special Advocates- CASA is an organization that speaks for children who have been removed from their home due to suspected abuse and neglect. The CASA Volunteer talks to the children, foster parents, parents, teachers, doctors, lawyers, caseworkers and anyone involved in the child's case. Often the CASA volunteer is the only stable person in the child's life during this time. CASA volunteers really make a difference. Training is free. For more information, visit http://www.tulsacasa.org/.

Do You Have the Right Property Manager?- Here are some good tips to help you get the right property manager...

1. Get good references from others that have had good experiences with property managers.
2. Check the Oklahoma Real Estate Commission- realizing that most managers who have been in business for a while will have a few complaints they key is how many have they had
3. Who has worked a long time in the property management business?
4. Will they tell you the truth versus just telling you good stuff that you want to hear?

5. Talk to more than one person.
For more information on Tulsa real estate, contact Darryl Baskin of eXp Realty at 918-732-9732.

Remodeling and Getting the Best Return on Investment- Return on investment really depends on your home and where your home needs the help. Each house is different and the market in your area will determine what is most impornat for your house. For example a one level home will attract a different buy than one that is different. It may be someone who can't deal with stairs. When you are thinking of remodeling, consult your real estate agent and find out what the market is looking for. Will the neighborhood support the improvements you want to do or is it better just to move to a new area where it will support what you want? Consider what you want for your future and remember to consult your real estate expert.
Paying for Home Improvements- When remodeling make sure you have a good plan before you get a loan for home improvement. Is the plan going to improve the value? Have you discussed the plan with your Realtor to find out what value you will get out of the improvements. When doing a home remodeling there are many different ways to pay for it. At TTCU The Credit Union we have a program that will allow you to remodel your home while saving on extra closing costs that you would likely pay at another institution. Contact us at 918-749-8828 or www.ttcu.com to find out which plan and program is best for your family and situation.
For Tulsa county abstract needs, contact Smith Brothers Abstract at 918-582-2148 or http://www.smithbrothersabstract.com/

One Address, Thousands of Homes- Home Guide Tulsa
6206 E 105th Street Tulsa- $1,700,000- indoor pool, 9859 square feet plus guest apartment above garage

6196 W 77th Street Tulsa- $960,000- 52.5 acres can be developed, 4 bedrooms, 4 full 1 half bath

10626 S 70th East Avenue Tulsa- $699,000- 6714 square feet, pool, 5 bedrooms, 6 full 2 half bathrooms

9002 S Lakewood Court Tulsa- $399,998- 5 bedrooms, 5 bathrooms, Union Schools, new updates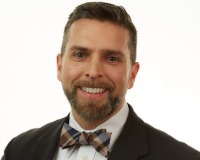 Author:
Darryl Baskin
Phone:
918-732-9732
Dated:
August 24th 2015
Views:
513
About Darryl: ...