The Future Of Real Estate Discusses Quality Contractors
Are there contractors who do quality work and not just work to code? Yes there are contractors that do quality work. To find the right contractor remember these tips. First, define your level of quality. The level of quality will depend on the type of property and many other factors. Quality work for an investment property will be quite different from that of a luxury property. Second, get unrelated recommendations. Ask them why they recommend the contractor. This information will help you better decide if they will work with your situation. Third, realize that there are different types of contractors. Some are very detailed and others less so. Often, you may get irritated by a detailed person because you are not into details. However, that may be the best person to hire for your job. Finally, keep in mind that when you get a price quote it is for specific work. Make sure you know exactly what you are getting for that price. Know what's not included and know the terms they are using. Finding the right contractor for a job and knowing why they are the right contractor is the key to finding the right contractor for your property.

Quick Tip- There seems to always be something that comes up unexpectedly or that costs extra money. When you are remodeling or doing repairs, keep in mind that the contractor doesn't know whats in the walls. They can't always control problems that arise. Be prepared that extra costs may occur.

Why Won't My House Sell? There are many reasons why a home doesn't sell. What we have learned over the years we've been in business is that people will not always listen to the first realtor. Often it takes more than one realtor before the homeowner or client will listen. The first realtor is generally labeled as "bad" when the house doesn't sell. Sometimes what it boils down to is that the homeowner is not being realistic and not facing the truth about their home. Remember that- If no one is bringing a contract to buy your home, that should tell you something right there. Realtors want to pay bills and provide for their family. If they don't sell a home, they don't make money. They want to help you sell your home. Also, If you are getting showings and no one is buying, you may need to do repairs or stage your home.

3 reasons a home doesn't sell:

1. price
2. condition
3. location

You can fix the price and the condition. For location, you must adjust the other two to compensate.

Quick Tip #2- Real Estate is still your best investment. Even when the housing market is not great, things always come back around and prices will come back up.

For all your Tulsa mortgage needs, contact TTCU The Credit Union at 918-749-8828 or www.ttcu.com.
For recommendations on finding the right Tulsa Contractor or other Tulsa real estate questions, contact Darryl Baskin of eXp Realty at 918-732-9732 or www.darrylbaskin.com or contact Robin Rosencutter of eXp Realty at 918-640-2222.

Tulsa, OK. Properties for Sale
One Address, Thousands of Homes- Home Guide Tulsa
Find all local real estate on the Tulsa MLS on one site.
9610 S Winston Avenue Tulsa- $499,000- gated community, pool, outdoor fireplace, 4 bedrooms, floor to ceiling windows, upgraded appliances

8438 S Phoenix Place Tulsa- $340,000- Hyde Park, 2 bedrooms, 2 bathrooms, convenient location
6708 S Atlanta Place Tulsa- $299,000- side entry garage, mother in law suite
Oak Ridge Drive Sand Springs- $72,500- appx 3 acres, magnificent view of downtown Tulsa skyline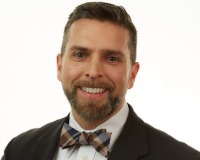 Author:
Darryl Baskin
Phone:
918-732-9732
Dated:
June 18th 2016
Views:
180
About Darryl: ...