The Future Of Real Estate Discusses Questions To Ask Your Realtor
Court Appointed Special Advocates is an organization that speaks for children in court, when the kids have been removed from their home due to suspicions of neglect. Once they are in the system a judge will be deciding what is in the best interest. There is so much information to get through. A CASA volunteer can come into play here. The volunteer will be appointed by a judge and will talk with anyone involved in the case- parents, foster parents, case workers, children, lawyers, doctors, teachers, therapists, etc. They are able to gather information and present this information to the judge so that the best interest of the child can be met. For more information or to volunteer, contact CASA at http://www.tulsacasa.org/contact/.

Questions to Ask Your Realtor Before You Sign- Consider negotiating strategies- When purchasing a home there are many things that can be negotiated- inspections, repairs, remodeling, deposit, etc. Consider the neighborhood, where the area is going? Where are the economics of the area going? Ask open ended questions of the realtor. Would you feel comfortable being stuck with them for at least 6 month? How do they feel about Tulsa and the area that you are looking. Some realtors know the city very well, others don't. It depends on their experience, time in the business. Do they know whats happening with city council and city development. Good realtors can set up an arrangement where both parties go to closing happy. Don't pick you realtor because someone else said so or you ran into them at a cocktail party. Recommendations are great but talk to them yourself. Talk to them casually if that works for you. For more information visit www.homeguidetulsa.com, www.darrylbaskin.com, 918-258-2600.

Title Issues- Problems with neighbors can sometimes lead to title problems. Sometimes they may only arise in complaints being made public. In one situation, one neighbor is filing a letter of complaint against another neighbor. It is filed at the county courthouse. It becomes part of public record. Although this doesn't cause title problems, they can still occur in other situations. When you are purchasing a home and need title work done, contact Smith Brothers Abstract at http://www.smithbrothersabstract.com/

One Address, Thousands of Homes- Home Guide Tulsa
6206 East 105 Street- $1,700,000- Indoor Pool, Kitchen and Entertainment area, 6 bedrooms, 6 full 2 half bathrooms, Jenks Schools.

9002 South Lakewood Court- $429,000- 5 bedrooms, 5 full 1 half bathroom, Union Schools.

106 South 273 East Ave- $250,000- 1.5 acres, updated interior, split level.

13647 South 91 East Avenue- $219,000- Bixby Schools, 4 bedrooms, 2 baths, 3 car garage, 2 years old.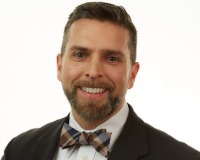 Author:
Darryl Baskin
Phone:
918-732-9732
Dated:
July 18th 2015
Views:
245
About Darryl: ...