The Future Of Real Estate Discusses Real Estate And Technology
Final Walk-through before Closing- Many clients wonder when you should do your final walk-through. Final walk-through should be done as close to closing as possible. Should any last minute problems or damage occur, you will have a hard time getting anything repaired from the seller. The risk of loss is the sellers until closing. As a seller be aware that any damages before closing are your responsibility to handle. As a Buyer, always do a walk-through to double check that everything is in order and there is no damage that needs to be taken care of. For all your Tulsa real estate needs, contact Darryl Baskin of eXp Realty at 918-258-2600, 918-740-0077, or www.darrylbaskin.com.

QUICK TIP- Do repairs ahead of time- before listing and closing- to increase your likelihood of selling your home and to reduce chances of problems that would delay closing.
Protection for Consumers or Over-reach?- The Consumer Finance Protection Bureau comes in and regulates what, where and when you buy. They can fine you if you don't comply. This affects the mortgage industry from the mortgage company to the abstract company. Regulations and policies change all the time. Sometimes these regulations can be roadblocks. One important part of a discussion in this area is "do we have strong regulations that are protecting and helping consumers and business owners or is this simply over-reach. For Tulsa county abstract questions contact Smith Brothers Abstract at 918-582-2148- or www.smithbrothersabstract.com.

Using Technology to Make Life More Convenient- We used to have to do paperwork for everything. Now we can do many things over the computer and the internet. This is very important because businesses and consumers can apply and do many things online. They can do these things and not have to drive into the business until closing comes. Buying a home and applying for a mortgage can be done electronically (online) which makes the purchasing process much easier and faster for most consumers. Many people get concerned about fraud when it comes to electronic processes. Realize that even with paperwork, the old way, there were plenty of opportunities for fraud. Electronic processes do have many features and procedures within the business itself to ensure that things are as safe as possible. TTCU checks many different things to ensure that the person applying is who they claim to be and the data they give is accurate. For Tulsa area mortgages, contact TTCU The Credit Union at 918-749-8828 or www.ttcu.com.

One Address, Thousands of Homes- Home Guide Tulsa
13706 S 18th Street Bixby- $630,000- 4782 square feet (CH), community pond, office, master downstairs

10626 South 70 East Ave- Tulsa-6714 Square feet- circle drive with 3 car garage, pool

9345 E 108th Street Bixby- $599,000- self cleaning pool with fountain, 5 bedrooms, 4 full 1 half bathrooms

4301 W Freeport Street Broken Arrow- $275,000- 3500+ square feet, pool, 3 living, 2 dining, master downstairs

13647 S 91st East Avenue Bixby- $219,000- one level, 3 car garage, 4 bedrooms, 2 bathrooms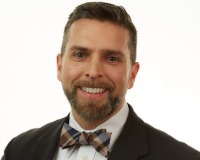 Author:
Darryl Baskin
Phone:
918-732-9732
Dated:
August 23rd 2015
Views:
433
About Darryl: ...