The Future Of Real Estate Discusses Real Estate Questions
Earthquake Insurance- It is becoming a more popular question- "Should I get earthquake insurance?" That is a difficult question to answer and really depends on what makes you feel safest. The coverage for earthquake insurance will cover certain things but not others. Right now, earthquake insurance may not be beneficial to you unless you get major damage. In the end however, you have to do your research. If purchasing earthquake insurance makes you feel comfortable, then go for it. *Fracking has been an issue with earthquake coverage. Recently insurance companies were required to clarify their coverage regarding fracking. Your insurance company should have sent out a notice recently regarding this coverage. For more information about earthquake insurance, contact Tedford Insurance at 918-299-2345 or www.tedfordinsurance.com.
Is it a buyers or sellers market?- There are a variety of factors that make a real estate market what it is. The millennials that are not shopping in certain retail markets are also not shopping for certain types of real estate. They are going towards more quality and even higher end finishes in a more compact space. This can cause a shift in the market. There was a time when breaking $100 per square foot was a big deal. Now seeing $250 per square foot is not abnormal. In certain price points it's a sellers market. In other price points, houses are receiving multiple offers or having trouble selling. You have to look at many factors to determine what type of market it is for your home! For more information about buying or selling your home, contact Darryl Baskin of eXp Realty at 918-732-9732, 918-258-2600 or www.darrylbaskin.com.

As a buyer what percentage off the sellers asking price should you offer as your starting point? Someone else can't give you this answer. Ask yourself, "Why is this your first choice?" Would you rather paying full price for the first choice or get a discount on the second or third choice? Once you know why you like your top 3 choices it makes this question easier to answer. If your first choice stands out much more than the others or you would be upset if you didn't get it, then you can determine the price to offer. For many properties, a full price offer may be better for you than a discounted offer on another property. Also remember, resale is important to consider but you also think about the investment in your home and your enjoyment out of it. For some investments you will spend more than you get in financial value back on your home but will provide much enjoyment to you.

If you are relocating and have to sell your house- how do you time that? To play it safe, its easier to find temporary housing than it is to have already purchased a home and need to have your house sell immediately. If you don't want two house payments then work towards getting your house sold and pay a little more for temporary housing. Also be prepared not to get the price you have set on your home. If your house isn't selling, the price may be off and you need to change the price. Sometimes, lowering your asking price or taking a lower offer may save your more in the long run. Consider all the costs associated with your home and don't forget maintenance and insurance. Which is better? Waiting and hoping you will get a better offer while still paying all those costs (and remember there is not a guarantee that you will get a higher offer) ? Or Taking a lower offer/discounted price and avoiding all those expenses? Think about whether you can handle two house payments. Try to start at least 3 months ahead of time when selling your home. If it is in good condition and priced right you should be able to sell your house within that time frame. If your house sells fast, find temporary housing.

How much of a financial impact do energy efficiency improvements make on a house? Many energy efficient improvements are not visible to buyers when they look. The value that energy efficient improvements bring really boils down to what people are purchasing right now and what the market will handle. Most homeowners don't live in their home for a long time. If the improvement won't pay for itself within the time frame you are living there, would it be worth it for you to spend the money on that improvement? Would you find a buyer that is willing to pay for that improvement if you move before the cost is recovered? Sometimes the consumer will purchase a home with the energy efficient improvements that you want to install. Others don't want to pay for things that don't improve the looks of the property. The improvements also need to appraise in order to get the value back when you sell. Looking at these factors will help you make a decision that you can live with when determining which energy efficient improvements to make.
For more information about buying or selling your home, contact Darryl Baskin of eXp Realty at 918-732-9732, 918-258-2600 or www.darrylbaskin.com.
One Address, Thousands of Homes- Home Guide Tulsa

13706 South 18 Street, Bixby, OK- $630,000- Bixby, Schools, just under 5000 square feet, lot size is 3/4- 1 acre, circle drive, side entry 4 car garage, back to green belt area with trees.

9610 South Winston, Tulsa, OK, $525,000- 5 bedrooms, 3 bedrooms downstairs 2 bedrooms upstairs, full guest quarters, outdoor fireplace, self cleaning pool.

3471 East 75 Street, Tulsa, OK- $334,500- 2651 square feet plus finished basement, includes second lot, pool, hillside.

25457 East 92 Street, Broken Arrow, OK- $163,500- Broken Arrow Schools, single level 4 bedroom 2 bathroom, near neighborhood park, new colors and finishes.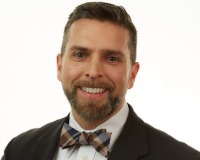 Author:
Darryl Baskin
Phone:
918-732-9732
Dated:
January 2nd 2016
Views:
336
About Darryl: ...