The Future Of Real Estate Discusses River Development
Junior Achievement is an organization that teaches kids financial literacy. They learn how the stock market works, how businesses work, how to pay bills, how to balance checkbooks, how to run a business, how to read your utility meter and pay the bill, what owning a company involves and much more. Many kids graduate from high school without knowing these basic things. When involved in Junior Achievement, kids learn age appropriate economic life skills. For more information contact www.jaok.org. To watch Junior Achievement events from Oklahoma visit www.tulsaliveevents.com.

River Development- REI is an outdoor company. It is being considered as a company that could be part of the river development. The river movement as a whole is something that people are using as an idea to re-develop Tulsa and bring people back. Right now there is really not much you can do in or on the river in Tulsa. River development is a way to bring more things to do in and around the river. We need a vision of what Tulsa is supposed to look like and bring something that is positive and valuable for everyone. Think about what river development will benefit and what will it look like? These are things that we need to discuss in order to determine what's best for Tulsa. What is the best course forward for our city?
Why is now the best time of year to sell your home? Many home sellers think that selling your home during the winter is a bad idea. The Christmas season is a great time to show off your home. First you can decorate it with seasonal decor to help show it off. Second buyers this time of year are generally pretty serious buyers and aren't just out looking for decorating and remodeling ideas. The winter and Christmas season is often an easier transition because inspectors and other professionals that you will work with aren't as busy. You can work together with professionals, buyers and sellers to make sure everything works out well for everyone involved. For all your Tulsa mortgage needs, contact The Baskin Real Estate Specialists of eXp Realty at 918-732-9732 or www.darrylbaskin.com.

Tulsa Mortgage Products- TTCU has a new product that can help with home remodeling. This is a signature loan that you can use to remodel your home with fewer regulations than on products such as a Home Equity Line of Credit. This loan is based on income, credit and your ability to pay. It is not tied into your home equity and is not based on an appraisal. For more information on TTCU The Credit Union at 918-749-8828 or www.ttcu.com.

One Address, Thousands of Home- Home Guide Tulsa

4301 W Freeport Street Broken Arrow- $264,500- union schools, 3227 square feet, corner lot, outdoor fireplace, 3 living.

7534 S Richmond Avenue Tulsa- $239,500- beautifully remodeled, over 2400 square feet, about 1/2 acre lot.

N 214th West Avenue Sand Springs-$33,000- lot with approximately 3.5 acres near the lake.

253 E 29th Street Tulsa-$27,000- investor home, 3 bedrooms, 1 bathroom.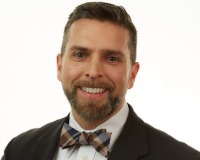 Author:
Darryl Baskin
Phone:
918-732-9732
Dated:
November 19th 2015
Views:
542
About Darryl: ...