The Future Of Real Estate Discusses Roofing Regulations
John 3:16- People think the face of homelessness is the panhandler. That is not true. The true homeless person has gone through a a lot and often lost everything. They often feel shame and loneliness and have tried their best but can't do enough. At John 3:16 we help people with what you might call a "do-over". We help bring restoration. One of the pillars of John 3:16 is called work recovery. Everyone has a job for 4 hours per day. One thing we do is to make sure that people going through our program are ready for the workplace. They learn everything they need in order to live on their own. 90% of those that complete the John 316 program will never be homeless again. Visit this link for a Compassion Card to pass out to panhandlers. For more information on how you can be a part of John 3:16 Mission, contact them at 918-587-1186 or john316mission.org.

Tulsa Area Roofing Regulations- The International Roofing Commission sets the standard for Oklahoma roofing because Oklahoma has adopted their standard. There are certain standards that roofing companies must comply with. If you have storm damage and have your roof replaced, your insurance policy likely covers code upgrades. If this is covered in your policy, they are required to upgrade whatever is necessary to comply with current codes. Drip Edge is another valuable product used on roofs. It is used to keep the water draining where it is supposed to go. It goes over the felt on the gables or under the felt on the eaves. This allows the water to run off properly. There are many different code requirements and things that affect the quality and the lifetime of your roof. For all your Tulsa Roofing needs, contact T-Town Roofing at 918-445-4400 or t-townroofing.com

Tulsa Abstract- Abstract work in Oklahoma is different from other states nearby. When an abstract is updated in Oklahoma the Tulsa area abstract company will go back to the very beginning and research from the beginning of statehood. Prices are generally based on the number of years being researched. There is sometimes a claim filed against a title. If happens more often than property owners realize. Because of the way the abstract is performed in Oklahoma we have fewer claims than in other states. When purchasing a house, besides the abstract being updated, you will most likely be asked to purchase title insurance. Title insurance covers from the time you buy the residence and before. It is a one time cost. It covers you even if you sell the property and a problem is found on the abstract later. For all your Tulsa area abstract needs, contact Guaranty Abstract at 918-587-6621 or www.guarantyabstract.com.

How much return on investment could I get from outdoor living versus a true enclosed space? If the space is not part of the main living area with full heating and cooling, then it will not count toward square footage. Outdoor living spaces do create a huge emotional draw for people when they see them however. When improving your space remember to keep in mind what your property would appraise for and the price per square foot based on the area you live. You don't want to over improve so much that it puts you out of the range for other properties in your area. Also remember the quality of life it will bring you. Sometimes even if the return on investment is not ideal, the quality of life you will get out of it might be worth the lack of a return on investment. Start with a good plan and remember to talk to your Realtor about these ideas before you improve. For all your Tulsa real estate needs contact The Baskin Real Estate Specialists at 918-732-9732 or www.darrylbaskin.com.

The entire Tulsa MLS on one site- One Address, Thousands of Homes, Home Guide Tulsa
3471 E 75th Place Tulsa-$249,500- Jenks Schools, 3 bedrooms, 2 full 2 half bathrooms
8421 S Phoenix Place Tulsa- $409,000- Active Adult Community, 2 bedrooms, 2 bathrooms, with clubhouse with pool and outdoor living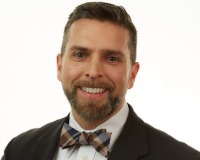 Author:
Darryl Baskin
Phone:
918-732-9732
Dated:
July 30th 2016
Views:
227
About Darryl: ...