The Future Of Real Estate Discusses SCAMS
Court Appointed Special Advocates- CASA is an organization that works with kids who have been removed from their parents custody due to suspected child abuse, neglect, drugs, etc. Volunteers speak on behalf of the children in court. The volunteer is appointed by a judge. The volunteers then talk with and gather information from caseworkers, parents, foster parents, doctors, lawyers, teachers, and any other person involved in the child's life/case. CASA volunteers are often the only consistent person in the child's life during this time. Volunteers are trained for free. For more information or to volunteer contact CASA at http://www.tulsacasa.org/

Oklahoma Legislative Update- We just ended the legislative cycle for the year. We were able to get a budget this year that will not cut the education budget, we are working on getting more teachers as well as keeping those working as a teacher already employed. We had 611 million short on the budget so we were working on getting the budget to work with the shortage as well as increased costs. We are seeing progress on the number of bridges that are needing to be replaced and repaired. Previous legislators have taken money from the teacher retirement account. Several years ago we began to work on a process to get that fixed and filled back up. Some of these types of expenses come off the top before we are able to budget other things. We also put a cap on some expenses so that when the amount is reached we can use the funds elsewhere. If you would like to talk with your Oklahoma legislator, you may contact them at http://oklegislature.gov/

SCAM ALERT- There are people watching your email account and other sources and collect facts about you. Right before closing is supposed to be they will send you a legitimate looking email asking for money for closing. They will then scam you. You might get wiring information for a bank in China or another place. If you get an email from someone you don't know or are not expecting, do not respond to it! Contact them by phone or in person at the location or number that you know is reputable. Don't be scammed out of personal information or money. Make sure you are dealing with reputable people. Whether you are dealing with a mortgage company/officer, real estate agent, or someone else ask yourself- Have they been in business a long time? Do they have a reputation at stake? Sometimes you also need to consider if they have a physical location that you can walk into? Don't be scammed. After you have been scammed there is little that can be done, especially if it is an online scam. Be careful and check everything up first.

Tulsa Area Mortgage- Dealing with reputable people is very important and that they know what they are talking about. What will your home and mortgage mean to you in 5, 10, 15 years? Do they have a reputation at stake? Have they been in business a long time? Will they help you discover what is best for you or are they just wanting a commission? Will they be invested with you for the long term? As a mortgage professionals will they service your loans after closing or are they selling it to someone else? Great professionals will talk to you about what you need now and in the future and work with you to determine what is best for you and your family. If working with them at this point is not in your best interest, they will tell you. For all your Tulsa area needs, contact TTCU The Credit Union at 918-749-8828 or www.ttcu.com.
For Tulsa County Abstract needs, contact Smith Brother Abstract at 918-582-2148 http://smithbrothersabstract.com/
For Tulsa area real estate, contact The Baskin Real Estate Specialists of eXp Realty at 918-258-2600, 918-740-0077 or www.darrylbaskin.com
Tulsa Area Real Estate For Sale
One Address, Thousands of Homes- Home Guide Tulsa
6301 East 105 Street- $1,975,000- 5 Bedrooms, 5 Full 4 Half Bathrooms, Pool.

6196 West 77th- $960,000- 52 acres, gated entry, horse barn and stalls, home and apartment/guest house.

1442 East 140 Place- $117,000- Glenpool, 3 bedroom, 2 bathroom.
5909 East 30th Street- $105,000- NEW PRICE- 4 bedroom, 1 full, 1 half bathroom.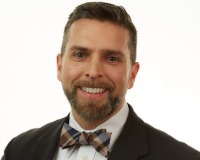 Author:
Darryl Baskin
Phone:
918-732-9732
Dated:
June 2nd 2015
Views:
213
About Darryl: ...