The Future Of Real Estate Discusses Saving Big With A Small Investment
Emergency Infant Services- EIS does so much for women, infants, and young children. They work with women and children when they are in an emergency or crisis situation. They provide basic human needs such as milk, formula, clothing, food, diapers, medicine. If you have children, likely you have items that are still in great shape that you no longer use. Consider donating those great unused items to EIS. For more information on Emergency Infant Services contact them at 918-582-2469 or www.emergencyinfantservices.com

Why is Guttering Important?- Sometimes homeowners don't look at the guttering or the roof when buying a home or even after they have purchased one. They are looking for other things. Thinking about what problems guttering prevents though it is very important. Guttering prevents things that may happen a few years down the road when things are starting to wear down. Guttering manages the water into more of a concentrated area directed away from the house and foundation. The force of water dumping off your roof at your foundation will stretch your foundation and can cause major problems. When you think about foundation problems or major damage inside or outside due to water damage, guttering is a much cheaper solution. When installed, you should have downspouts about every 35 feet. At Leafguard we start with the need. We find out your need or problem first. Then we come out and give you a no pressure estimate and information so that you can make an educated decision. We also offer a lifetime guarantee on guttering- including a lifetime no clog guarantee, lifetime workmanship guarantee, lifetime no leak guarantee, and lifetime baked on finish. We have seamless guttering and install professionally. Remember guttering that is not installed properly can actually lead to damage. For more information contact Cody at 918-827-7900 or www.leafguard.com.

Cutting Edge of Real Estate- Stay on the cutting edge in real estate with eXp Realty. We currently offer a 3D tour of our listings. You can look at any time, in any direction in the room and choose which direction you want to look. Think about a dollhouse- getting to see the view of a home in 3D without the roof. Now think about if you were a doll in the dollhouse and could walk through that house. Thats what you are seeing with our 3D home tours. Check them out or call to find out how it can help you.... Darryl Baskin of eXp Realty at 918-732-9732 and www.darrylbaskin.com

Loans for Repairing and Remodeling Your New Home- This time of year homeowners are out purchasing homes or trying to repair and remodel their existing homes . Sometimes they can be limited because the home they want needs repairs but getting a loan for those repairs can often be difficult. We have loan that can work with homeowners who are purchasing a home that needs a bit of work or remodeling. This allows you to finance those repairs and remodeling with a loan up to $25,000 without paying huge closing costs and extra fees. We also have a great product for existing homeowners who want to repair and remodel their home. This loan is based on the value of your home. This product also has low closing costs and fees. For more information about this great loan product, contact TTCU The Credit Union at 918-749-8828 or www.ttcu.com.

One Address, Thousands of Homes- Home Guide Tulsa

6206 E 105th Street Tulsa- $2,100,000- Approximately 10,000 square feet, indoor pool, guest apartment

13706 S 18th Street Bixby- $599,000- Corner lot, two story porch, 4 car garage, circle drive, backs to pond and fountain

15696 Eagles Nest Court Skiatook- $329,000- very well built home, 4 bedroom , 2 full 1 half bathrooms
5534 S Cincinnati Avenue Tulsa- $84,900- 3 bedrooms, 1 bathroom, mature trees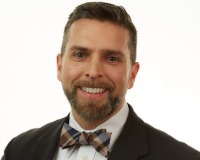 Author:
Darryl Baskin
Phone:
918-732-9732
Dated:
March 20th 2016
Views:
303
About Darryl: ...