The Future Of Real Estate Discusses Selling Home Fast
Junior Achievement- Junior Achievement uses volunteers to teach kids financial curricula. As a volunteer you can choose which grade you would like to teach. It is a great way to take a pre-written curriculum and use your life experience to teach kids very important information about finances. They learn anything from... paying bills, reading a utility meter, balancing a checkbook, how the stock market works, hiring and interviewing for work, and much more. This is a great way to help the teacher relate what they are teaching to the real world. Please consider volunteering and contact them at jaok.org.

How do I know how to price my house to sell fast?- This depends on many factors. What condition is the house and property in? What features and condition do other homes for sale in the area have? Look at your house in relation to the others. What is the price per square foot of the neighborhood? What other choices do buyers have besides your home? After asking yourself these questions, remember these things.... You don't want to overprice so that the house will not appraise. As a Realtor, when helping a seller price their home for sale, I like to see that house first and then look at the other houses for sale in the area. This gives me, as a realtor, a great idea how that house compares to others for sale. Also remember to work with someone who has the expertise and experience to help you find the right price and that you allow your realtor to be honest with you.

What about Realtors who promise to sell your house or buy it? There are realtors who do this and they have legitimate programs that work. Much of this is there to get the realtor in the door. You will generally pay to enroll in the program. There will be an appraisal process to determine the property value. Then you deduct commissions and fees from that number to get the bottom number. Most will choose to do the regular route when selling their home and will just put their house on the market at a good price. Sellers can often get more money just working with a great realtor and doing the traditional selling route. Guaranteed sales programs do work but I don't usually recommend them because of all the things that go along with them. Ultimately if you are a reasonable home seller and home buyer you will sell or buy your house and things will generally go well.

Things that can go wrong with a sale? One of the worst things that can go wrong can be when home sellers sometimes don't disclose issues they have had with a house or home buyers won't disclose finance issues. This can create many problems and cause the other party lose trust in you. Communicate with the other party honestly and let them know what you are doing and how you are trying to fix it. Also, be flexible. Things can go wrong or get delayed. Communication, honesty, and flexibility can help this process go more smoothly without as many kinks.
For Tulsa area mortgage questions, contact TTCU The Credit Union at 918-749-8828 or www.ttcu.com.
For Tulsa area real estate needs, contact Darryl Baskin of eXp Realty at 918-732-9732, 918-258-2600 or www.darrylbaskin.com.

One Address, Thousands of Home- Home Guide Tulsa

4547 E 185th Street Bixby, OK- $249,000- approximately 5 acres, 4 bedrooms, 3 bathrooms, above ground pool, 2 living areas

12716 E 137th Street Broken Arrow, OK- $180,000- Bixby Schools, 2nd lot, gameroom with wet bar

64 N Utica Avenue Tulsa, OK - $147,000- Commercial, concrete tilt up construction with office and loft area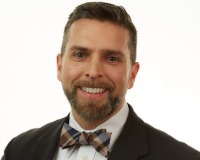 Author:
Darryl Baskin
Phone:
918-732-9732
Dated:
January 9th 2016
Views:
363
About Darryl: ...