The Future Of Real Estate Discusses Smart Meters
Court Appointed Special Advocates- CASA Volunteers go into the courtroom, because of the judges request, to speak for children in state custody due to accusation of abuse and neglect. CASA volunteers talk with foster parents, parents, attorney, caseworkers, doctors, teachers, and anyone else involved in the case or the child's life. CASA volunteers are able to present information to the judge so that the child's best interest is able to be met. CASA volunteers are often the only consistent person in their life during this time. For more information or to volunteer, contact Tulsa CASA at http://www.tulsacasa.org/
Smart Meters- What's the Deal?- Smart meters are being installed locally and are being touted as a time saver, money saver, and much more. The problem many people are having with these is that they don't believe that the meters are doing what they are supposed to do and also that there are things they do that are not being told. In the past we had analog meters with dials. There was no concern with health issues or harm to anyone with the old meters. These new meters have 2 microwave transmitters in them that are basically equivolent to 2 household microwaves. They are made to go inside your home. The radiation from these actually go inside the walls of the home and the meters go off thousands of times per day. These meters are not voluntary, they are mandatory. Microwave Radiation is caused by smart meters and wireless devices. Part of the problem with this is that people are not being told that this is happening to them. The meters also cause what is called dirty electricity. This comes out of the wiring in your home all the time. The biggest problem is that people can't feel, touch, see or taste this stuff. For more information contact Joe Esposito at www.stopsmartmetersinoklahoma.org.

Buying Power with Millenials- Millenials are born defined as someone born between 1980-2000. There are about 92 million millenials. 27 million are still living at home. There is huge buying power with them. Average marriage age is up 7 years from 1970 to 2010. The Millenials are waiting longer to get married, settled down and buy a house. The percentage of people living on their own, married is down 50% since 1968. Given those statistics it clear that over time the game of life changes. Don't let the game change you, you change the game. Let your money work for you. Consider purchasing a home. Find out more by talking to your local Tulsa area Realtor. If you want to learn more, contact Darryl Baskin of eXp Realty at 918-258-2600 or www.homeguidetulsa.com. For Tulsa area abstract information contact 918-582-2148 or www.smithbrothersabstract.com.
Flooding and Your Insurance- Water, flooding and insurance bring up many questions. You must purchase a separate flood policy. A down pour of rain, for example, can cause a flood. Your homeowners policy will not cover that. If you have a slow leak in the wall that is happening over a long period of time that causes wood rot. That is not typically covered in your policy either. For more information about your homeowners policy, what's covered, what's not covered, and the cost for changes, contact Tedford Insurance at 918-299-2345 or www.tedfordinsurance.com.

Tulsa Area Homes for Sale
One Address, Thousands of Homes- Home Guide Tulsa
6301 East 105 Street- $1,975,000- over 10,000 square feet, lots of luxury, great place to entertain.

9345 East 108 Street- $599,000- The Legends, almost 5000 square feet, self cleaning luxury pool.

7225 East 112th Place- $375,000- Wood Creek, larger lot, 3 Bedrooms downstairs.

5909 East 30th Street- $115,000- 4 Bedrooms, 1 full 1 half bathroom.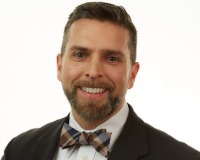 Author:
Darryl Baskin
Phone:
918-732-9732
Dated:
March 21st 2015
Views:
449
About Darryl: ...