The Future Of Real Estate Discusses Staging Your Home For Sale
CASA- Court Appointed Special Advocates- CASA is an organization that speaks for children that have been removed from their home due to allegations of abuse or neglect. CASA Volunteers talk and work with everyone involved in the child's case- foster parents, parents, case workers, attorneys, therapists, teachers, and the child. Someones the only consistent person in the child's life during this time is the CASA worker. The CASA worker is trained to do this important job. They look at all the information and give their opinion on what is best for the child. This information can be very helpful for the judge in the case. It can give him a perspective that cannot come from papers and files. For more information contact TulsaCASA.org.

Staging Your Home For Sale- When staging your home for sale, many think of buying expensive furniture and making your home look like a model home. Staging your home can involve a variety of things, some of which cost a lot more and some that cost very little.
Start at the curb- grab the buyers attention when they are driving by. What will get their attention? Not plastic storks in the yard! Make sure your lawn is well manicured- lawn mowed, trees trimmed, and flowerbeds weeded. Add some large potted plants and flowers. These can add curb appeal and may even be able to go with you.

Look at the entrance and driveway- Does the driveway, siding, sidewalk or entrance way need to be power washed or hosed off? Do the windows need to be washed? This may be extra work but can make a huge difference in how your home looks to buyers. Check the door for proper weather stripping around your doors. Make sure you keep a broom handy to reach and clean off cobwebs from the exterior (and interior) of the home. Throw away old fliers and phone books that may have collected at the front door.


Evaluate your home- where are the weaknesses and strengths? Be honest and address those issues. Does the house smell like animals or dirty laundry? Air out the house, even in the winter if needed. Turn the fans on and get some fresh air. You can mask odors by baking cookies but airing it out and getting rid of the odor first is best. Consider letting your pet stay with a friend while you are selling and the house is being shown. It can be traumatic to your pets having strangers inside and buyers can also have allergies or issues with pets that may turn them away from your home.

Look around- make sure windows sparkle and entrance way is inviting. Open the blinds. Check the baseboards, light switches and walls. Clean and replace as necessary. Add some fresh flowers or a floral arrangement in the entrance way if you have a great entrance way. What do you see from your entrance way? De you see a bunch of magazines or a doorway that is blocked. Remember you may have to put stuff away in order to make sure your home looks more inviting and less cluttered.
Think about these things before you sell. If you are thinking of selling in a year or 2, do some of the little things now. Touch up paint and do those repair jobs that need to be done. When you get ready to sell, you will have those done and will have less to worry about.

** People don't generally want to buy your problem or weekend project. Do the little things before you list and you will attract more buyers.

For all your Tulsa area real estate needs, contact Darryl or Linda at www.darrylbaskin.com or 918-732-9732

4717 E 118th Street Tulsa -$7,800,000- 20 acres, stone wall around property, 2 ponds, beautiful estate
805/807 N Columbia Place Tulsa- $66,000- Investment property
2734/2736 E Jasper Street Tulsa-$68,000- Investment property
2744/2746 E Jasper Street Tulsa-$68,000- Investment property
630 Meadowood Drive Broken Arrow-$173,500- backs to Indian Springs Golf Course, needs a little work but can be lived in now.
N 214th West Avenue Sand Springs- $28,000- land near Lake Keystone

One Address, Thousands of Homes- Home Guide Tulsa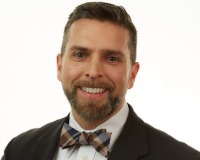 Author:
Darryl Baskin
Phone:
918-732-9732
Dated:
December 10th 2016
Views:
42
About Darryl: ...