The Future Of Real Estate Discusses Surveys
Junior Achievement- JA works with kids to teach them financial literacy. Kids learn how to balance a checkbook, start a business, read utility meters and pay the bills, advertise for their company, understand the stock market, count money and how to budget and spend it. Kids learn valuable information that helps them throughout life. In many cases this information can help them manage their money, learn the economics of life, and avoid many problems as adults. To learn more about Junior Achievement and to volunteer, contact them at www.jaok.org
Financing Land Loans- With a land loan most investors will want you to put down 20-25% to purchase the land and after 5 years will want to adjust your interest rate. We offer 100% financing on the land loan versus the 25% that other lenders require. We also offer a fixed rate versus a rate that adjusts in 5 years. You can also get a construction loan and pay off the land loan while being able to build your dream home. This can even be a great way to invest in something that years later can be worth much more. For more information on financing option for your needs, contact ttcu.com or 918-749-8828

Mortgage Inspection Plat- Also know as a survey. This is an inspection report that shows the lender the points on the property where it might be crossing over an easement line or building line. This will also let them know what the title survey coverage on the title insurance will not cover. This tells the lender where there will be encroachments on the property and if there will be any unknown problems should a foreclosure occur. This is another reason to have a great Realtor. Realtors can help you work through the results of these surveys and manage and understand the results. There are some properties that a lender will accept one of these surveys. In other cases, such as with raw land, you may be required to get a staked survey. There is also an alta survey. ALTA- American Land Title association- an alta survey can be valuable and expensive because it is directly for the title company that will be insuring the property. It will point out documents filed against the property. It also points out anything that goes through the abstract and title pointing out: easements, railway easements and anything that affects that property. These things will be pointed out on a map. You can't convey title without a clear title and a survey will help to ensure that the title is clear. For more information on property surveys and for all your title and abstract needs, contact Guaranty Abstract at 918-587-6621 or www.guarantyabstract.com.

Tulsa MLS Real Estate For Sale
One Address, Thousands of Homes- Home Guide Tulsa

6122 S Garnett Road Tulsa-$1,100,000- Commercial, appx 15,000 sq feet, frontage plus room in back.
805/807 N Columbia Place Tulsa- $66,000- 2 units, 2 bedrooms 1 bathroom on each side
4314 S Canton Avenue Tulsa-$139,500- granite kitchen, hardwood floors, great updates
108 N Oak Place Broken Arrow- $175,000- 3230 square feet, corner lot, patio
Destiny Lane Skiatook- $55,000- $75,000- 3-5 acres, beautiful views, hillside property

For all your Tulsa Real Estate needs contact Darryl Baskin of eXp Realy at 918-732-9732 or www.darrylbaskin.com.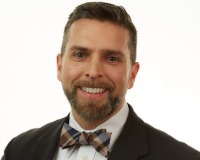 Author:
Darryl Baskin
Phone:
918-732-9732
Dated:
October 8th 2016
Views:
280
About Darryl: ...