The Future Of Real Estate Discusses The Closing Process
What Happens in the Closing Process?- Getting to and through the closing process is really a team effort. There is the seller, buyer, both of their real estate agents and teams, mortgage company, closing company and more. There are many in the background that must do their job in order to get to closing. Ask the loan closer at the title company on the listing side if they order the abstract update at listing or contract? If they order it at listing they have additional time to do abstract work. It really takes about 25 people doing their job right 100% of the time to get to closing smoothly. Remember if you don't do all your paperwork properly and correctly on time it takes much more time plus delays everyone else. Closing can't be done on time if paperwork is not done right on time. Don't create more stress in the process. The settlement agent/title company is receiving all the money for the sale of the property from the buyer, lender, etc. At that moment it must have a clear title. They must meet all requirements by the lender, taxes must be clear, all legal filing against individual must be clear. That agent must have everything in line and in order.
QUICK TIP- When you are filling out any legally title binding document or real estate paperwork, use your middle name, not just the middle initial. It makes title work so much easier than without it.

For all your Tulsa Mortgage needs, contact TTCU The Credit Union at 91-749-8828 or www.ttcu.com.

For Tulsa County Title and Abstract contact Smith Brothers Abstract at 918-582-2148 or www.smithbrothersabstract.com.
For Tulsa area real estate, contact Darryl Baskin of The Baskin Real Estate Specialists at eXp Realty at 918-258-2600, 918-740-0077 or www.darrylbaskin.com.

Appraisals- The federal government has determined that banks and credit unions (lenders) can't talk and communicate with appraisers directly. They must use a third party in order to communicate with appraisals. When an appraisal is ordered we get a call back from this agency that says that appraisal will cost $X, which may be more than expected and charged by the mortgage company. The borrower must then decide if they are willing to pay this. This whole process can push closing back. In the past, we used to be able to contact an appraiser that charged an amount that we knew. We can no longer do this. The third party agency picks the appraiser and we have no knowledge what they will charge or who they are or where they are from- they could be from outside of the area where the house is located. The government has decided that there is a no tolerance policy with the appraisal fee. The mortgage company, in order to cover the cost of the fee, will now charge a higher fee in order to ensure that whatever the appraisal fee is will be covered.
Appraisers must use comparables as follows- 2 comparables that are like in condition an style that sold within the last 6 moths and 1 that sold within the last year.


What does an appraiser need?- They generally just need a clean accessible house. A list of updates and upgrades- how old the roof and hot water tank is, etc. can be helpful as well however the appraiser will also go based on visual clues. Carpet that is only 1 year old won't matter if it is dirty and stained.

QUICK TIP- If you are in the middle of remodeling or re-tiling your bathroom, finish it before you get the home appraised. If the appraiser comes while you are in the process it will be required to get finished before closing which will require a re-inspection which will in turn cost more money.

Tulsa Area Properties for Sale
One Address Thousands of Homes- Home Guide Tulsa
75th and Richmond- Beautiful Hillside View
West of Highway 75 on 110th- 2 lots with home, pavilion, 4 bedrooms
6798 Timberlane Road- Near Southern Hills Country Club, one level, 4 bedroom, 3 bath, 3146 square feet, $350,000.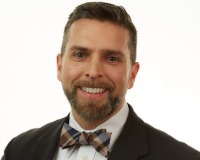 Author:
Darryl Baskin
Phone:
918-732-9732
Dated:
July 30th 2015
Views:
165
About Darryl: ...