The Future Of Real Estate Discusses The Emotional Aspect Of Money
Big Brothers, Big Sisters- Big Brothers Big Sisters places kids with a "big brother or big sister" as a mentor. These young people get to spend time with their mentor by having fun, learning about life, learning about business. They learn many different things from their mentor. The goal is to have a positive effect on the lives of the young people in the program and help them to reach their potential. Mentors and the young person are placed carefully through a series of personality tests and other checks to make sure that the mentor is safe and the placement is one that will work for both. For more information about Big Brothers and Big Sisters contact them at 918-576-6400 or www.bbbsok.org.

The Money Nerve by Bob Wheeler- The Book, The Money Nerve by Bob Wheeler is about navigating the emotions about money. Understand when you are buying a house that it's a roller coaster ride- it's gonna be an emotional situation. it's not always black and white. There is often shame attached with what everyone else thinks about them. When dealing with the emotions of money Bob asks- are you willing to look at the numbers, get uncomfortable and make a change? Find out your patterns and find out where you are spending money that you may not want to admit. What do you deserve or not deserve? What are your belief systems? Without discovering these things, most people will get nowhere. For more information on Bob's book, The Money Nerve, visit his website, http://www.themoneynerve.com/.

Be Intentional With Your Mortgage- Mortgage officers are always saying rates will go up, buy now. Well they saying is true, although no one knows exactly when rates will skyrocket. Recently the Federal Reserve Chairman said they would raise rates by the end of 2015. She was talking about raising the short term rates- 5 and 10 years rates that banks borrow from each other. People have been going crazy about this however. Due to this volatility in the marketplace, if you have been thinking about buying, you may want to go ahead and take advantage of the rates now. Remember, if rates go down, you can always refinance. There is a difference in the amount of home you can afford between lower rates like today and higher rates. Be intentional with your mortgage. Think about what you want and where you want it. What home and lifestyle do you want? Once you know what you want, think about your path to achieving that. For many, purchasing now might be a good choice to achieving that plan. Talk to our mortgage officers today for help determining what is best for your family. For Tulsa area mortgage needs, contact TTCU The Credit Union at 918-749-8828 or www.ttcu.com.
QUICK TIP- Long Term vs Short Term Investment Strategies- If you want to live in a property long term, consider a 15 year note. You have less money to work with monthly but pay off your mortgage faster. It can also help you later on to put money toward kids college or retirement because you don't have a mortgage. If you don't plan on being in the property long term, you will likely want to pay less per month. and a 30 year mortgage might be a better choice. Again, be intentional and think about what you want to accomplish.

One Address Thousands of Homes- Home Guide Tulsa
9345 E 108th Street South Bixby, OK- $599,000- Bixby, Luxury finishes, pool with 3 fountain waterfalls

6798 Timberlane Road Tulsa, OK- $325,000- Near Southern Hills Country Club, 3146 square feet

106 S 273rd East Avenue Catoosa, OK- $250,000- 1.6 acres approximately, outbuilding, completely remodeled inside

4301 S 35th West Avenue Tulsa, OK- $39,900- Great investment property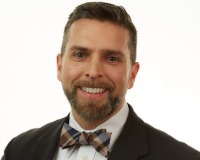 Author:
Darryl Baskin
Phone:
918-732-9732
Dated:
July 31st 2015
Views:
314
About Darryl: ...