The Future Of Real Estate Discusses The Role Of Your Attorney
Tulsa Glassblowing Studio has the glassblowing experience. There are several things you can make while learning how to blow glass. This is a non-profit organization that supports youth in Tulsa. For information visit http://www.tulsaglassblowing.org/
Court Appointed Special Advocates- CASA- is an organization that has volunteers that speak for children in the custody of the state. Most of the times this is due to suspected abuse or neglect. CASA volunteers are appointed by the judge and speak with the children, foster parents, parents, caseworkers, teachers, doctors, lawyers, and others involved in the case. This information is vital in helping the judge make a decision in the best interest of the children. For more information, contact CASA at http://www.tulsacasa.org/

Tulsa Real Estate And Your Attorney- What is the role of your attorney? Unfortunately attorneys are a part of life and sometimes we find ourselves in need of one. Depending on the type of case will determine different things about your attorney. Sometimes they will charge by the hour and other times they will do a contingency. It is clearly important to have a legitimate case and strategize the case. There are many necessary elements in a case. Two of them include: 1. A Person who is wrongfully harmed. 2. The person sued must have something to pay back. Make sure your attorney doesn't take a case just to settle or to get fast money. This is a big disservice to the client! A good lawyer will also be able to properly settle the case. For legal questions, contact Gary Richardson of Richardson, Richardson, Boudreaux at 918-492-7674 or http://www.rrbok.com/
Tulsa Abstract- When an abstract isn't put together correctly you will run into abstract problems in the future. A good abstract company needs to use licensed abstractors when putting together an abstract. There are many parts to taking care of an abstract- taxes, owners, and much more. Any part or small piece that is incorrect can cause problems later. For all your Tulsa county abstracting needs, contact Smith Brothers Abstract at 918-582-2148 or http://www.smithbrothersabstract.com/

**To find the most accurate and updated data for the MLS you want a Realtors website that is live connected to the MLS so the information is updated constantly.
Tulsa Insurance- Many people haven't ever taken the time to look up specific details on their insurance policy. For example, if you ran your riding lawnmower into a pond and ruined it, will your insurance policy cover the repairs or replacement. This can become a critical issue when you have a claim. What endorsements do you have on your policy? What are the costs to add that particular endorsement? The biggest issue is to be informed. Take the time each year to review your policy with your agent. Tell them about any changes in your life so that they can help ensure that you have the right coverage. For all your Tulsa insurance needs, contact Tedford Insurance at 918-299-2345 or www.tedfordinsurance.com.
For all your Tulsa area real estate needs, contact The Baskin Real Estate Specialists at 918-258-2600 or www.darrylbaskin.com.
For Tulsa mortgage needs contact TTCU The Credit Union at 918-749-8828 or www.ttcu.com.

Tulsa Area Real Estate For Sale
One Address, Thousands of Homes... Home Guide Tulsa
Narcissus Ct.- 4 Bedroom, 3 Car Garage, Golf Course View

Investment Properties Available
Commercial Properties Available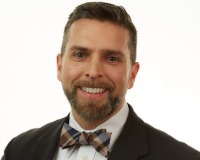 Author:
Darryl Baskin
Phone:
918-732-9732
Dated:
April 18th 2015
Views:
438
About Darryl: ...