The Future Of Real Estate Discusses The Stock Market And Real Estate
John 3:16 Mission- John 3:16 Missions serves the homeless population of Tulsa. The homeless have many different stories and reasons why they are homeless. The homeless that John 3:!6 serves have often lost jobs and had unfortunate circumstances that caused them to become homeless. John 3:16 works with these individuals to help them get back on their feet through job training, clothing, food, transportation, shelter and much more. It is not a hand out, its a help up. For more information on John 3:!6 Mission, contact them at http://www.john316mission.org/.
Tulsa Mortgage- Stock Market and Real Estate- China recently had a deflation in their market and people started pulling their money out of Chinese companies, etc. This created issues with the stock and bond market. Be careful to understand that all of our economies are closely tied. When there is trouble in one country, it can have a direct impact on our interest rate. If you are looking at buying a home and have stable income, now is a great time to buy. You might be able to get more home for your home and get more home while paying less interest. When you are going to sell your home in this type of market you not only have a greater pool of buyers but you can also get more when you purchase. For rent- this market will generally bring rental rates up so it is more expensive for renters. If you are renting and are considering purchasing, now might be a good time to purchase. For all your Tulsa Mortgage needs, contact TTCU The Credit Union at 918-749-8828 or www.ttcu.com. For all your Tulsa real estate needs, contact Darryl Baskin of eXp Realty at 918-258-2600 or 918-732-9732 or www.darrylbaskin.com.

Want to visit homes in the comfort of your home? One Address, Thousands of Homes- Home Guide Tulsa
Tulsa Insurance and Replacement Coverage- Most of the time, when people purchase a property I recommend that owners have replacement cost- your valuing that property to insure it at its replacement cost. Now if you have claim and that property is destroyed, the insurance company has a two step process of settling that claim- they will evaluate that replacement of that property. If they determine the value of they property is $80,000 they will give you a check for $80,000 (actual cash value). Then they will give you the recoverable depreciation. It's that $20,000 difference between actual cash value and replacement cost. So, if you are going to rebuild then you are able to get the recoverable depreciation on they property. Now if you say you don't want to rebuild, you take the actual cash value and you can just walk away. The recoverable depreciation is given after the property has been rebuilt. When you get the Actual cash value check, your name as the owner and the bank/mortgage company name is on it as well. You will likely have the choice to apply it to the mortgage or put it in escrow and use it to rebuild. For all your Tulsa insurance questions and coverage, contact Tedford Insurance at 918-299-2345 or www.tedfordinsurance.com.

Vision Tulsa- 2005 was the initial Vision 2025. That money was used on the BOK Center and Aquarium and other things that have had an economic impact for Tulsa. Tulsa city council is currently considering extending that package. The city council will be voting on the choices and are asking Tulsans to send in proposals. Go to Youtube.com and search Vision Tulsa for information on these proposals.
For Tulsa County Abstract needs, contact Smith Brothers Abstract 918-582-2148 or http://www.smithbrothersabstract.com/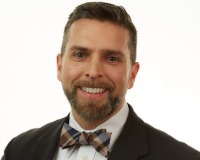 Author:
Darryl Baskin
Phone:
918-732-9732
Dated:
August 29th 2015
Views:
218
About Darryl: ...