The Future Of Real Estate Discusses Transitioning For Renting To Owning
3 Ways to Make that Transition from Renting to Owning

1. Check your budget. Ask yourself if you can afford it and if you can quality for a loan?

2. Pre-qualify- Make sure you pre-qualify before you go looking.

3. Find your Realtor. Think about how you are going to go about purchasing. How are you going to do this? Sometimes the easiest way seems to be to do it yourself, however real estate is not always that simple. Hiring a professional can help you gain ideas, wisdom and consultation. This can help you avoid and deal with trouble that comes along. Realtors can help keep you informed of new listings, sometimes even listings that have not gone on MLS yet. A good realtor knows how to ask the questions that help you discover what you want and additional options that you may not be aware. Realtors also have hundreds of connections to professionals in all areas of real estate, mortgage, title, inspections, appraisers, etc.

For all your Tulsa area Real Estate needs, contact Britni Husband of eXp Realty at 918-872-0073 or Darryl Baskin at 918-732-9732 or www.darrylbaskin.com.

Quick Tips

Don't forget to interview all your possible Realtors. Ask them questions about their experience and how they work. Ask for references. Make sure you know and are comfortable with them. Your Realtor will possibly have to give you bad news or advice that may be difficult to hear. Pick a realtor that you are willing and can hear that news from.

What can you do today to better your future? Sometimes the best choice may not be your favorite choice right now. It may, however, set up your future to be more prosperous and push you further ahead.

Finding the Right Professionals- There are so many services that have multiple professions involved. Real Estate is one of them. When you are working with someone online, especially in the real estate industry, find someone local. The communication line that you have with local professionals is helpful when it comes to the closing process. It can speed things up and reduce errors. Also, make sure they have experience and are doing the work full-time. Full time professionals often have more time to take care of the task and handle problems that arise. They are not juggling another job while handling your real estate transaction, mortgage, or title.

What are some differences in local abstract companies? There are 5 companies in Tulsa County. At Guaranty abstract we keep both physical and digital records and basically do a double check. We work on an assembly line type process so there are multiple sets of eyes examining your title through the process. This helps catch errors because there is more than 1 person looking for errors and working on the title. For more information on Tulsa abstract and title, contact Guaranty Abstract at 918-587-6621 or www.guarantyabstract.com. For Tulsa mortgage needs, contact TTCU The Credit Union at 918-749-8828 or www.ttcu.com.

Tulsa MLS Real Estate For Sale
One Address, Thousands of Homes- Home Guide Tulsa

4717 E 118th Street Tulsa- $7,800,000- Beautiful Luxurious Home, detailed finishes, 2 ponds, gated.
9112 E 67th Court Tulsa- $165,000- Union Schools, 4 bedrooms, 2 bathrooms
12005 S 2nd Court Jenks- $550,000- Slate Creek, backs up to creek with deep lot, private, 4 bedrooms, 3 full 1 half bath
N 214th West Avenue Sand Springs- $28,000- Near Keystone Lake, approximately 3.5 acres, vacant land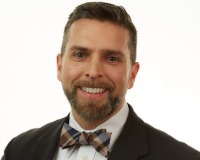 Author:
Darryl Baskin
Phone:
918-732-9732
Dated:
November 5th 2016
Views:
182
About Darryl: ...