The Future Of Real Estate Discusses Trees And Insurance
John 3:16 Mission- John 3:16 helps the homeless with food, clothing and getting back on their feet. John 3:!6 is not just a hand out, it's a hand up. They do so much to help those who have been in unfortunate circumstances. Many have lost jobs or gone through difficult life circumstances and need someone to help them up. John 3:16 helps restore men to be the men they are supposed to be. They also help provide food and shelter to those who may be volunteering to work in the area for storm clean up and disaster relief. To volunteer or donate, contact http://www.john316mission.org/.
Storm Damage Coverage- Trees-
When trees fall and insurance is called, will insurance pay for the damage and clean up. This can be a tricky issue because it all depends on what happened and how it happened. There are also multiple deductibles to account for such as wind and hail and others. The damage done might help determine which deductible(s) will apply and what is covered. If the tree caused damage then debris removal should be covered. The adjuster will look at the damage and the tree to determine if it was a wind and hail cause or if there was something else that could have led to the problem. Also remember, if you are a renter, make sure you have renters coverage to cover damage to your property that the owners insurance won't take care of. There can be tricky situations with insurance and details to cover. Talk to your insurance agent about your coverage. Let them know what is going on and changing in your life. Talk to them about what is most important for insurance to cover. Let your insurance agent help you more effectively by informing them of these things and doing an annual insurance review. For more information, contact Tedford Insurance at 918-299-2345 or
www.tedfordinsurance.com
.
Title Insurance- Title Insurance is a different type of insurance. Owners title insurance is optional but is generally required for the mortgage company. Remember title insurance covers from the time you purchase the home and before. Title problems can cause lots of issues and can be an important coverage for many. There are also other types of insurance that you can purchase for your mortgage. For Tulsa area abstract and title needs, contact Smith Brothers Abstract at 918-582-2148 or http://www.smithbrothersabstract.com/ . For Tulsa area mortgage needs contact TTCU The Credit Union at https://www.ttcu.com.

One Address, Thousands of Homes- Home Guide Tulsa
4301 South 35 West Avenue- $49,000- 2 bedrooms, 1 bathroom, great investment property.

403 West Los Angeles Place- $137,900- Broken Arrow, 4 bedrooms, 2 bathrooms, Corner lot, everything redone.

64 North Utica Avenue- $147,000- Commercial, tilt up concrete construction, close to expressway, ideal for small business.

106 South 273 East Avenue- $250,000- Catoosa, acreage, 4 bedroom, 2 bathrooms, all new, workshop/barn.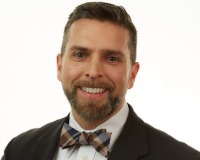 Author:
Darryl Baskin
Phone:
918-732-9732
Dated:
May 9th 2015
Views:
449
About Darryl: ...