The Future Of Real Estate Discusses Tulsa Housing Market
Court Appointed Special Advocates- CASA is an organization that speaks for children who have been placed in state custody due to allegations of abuse or neglect. CASA volunteers speak with everyone involved in the case- attorneys, doctors, teachers, parents, foster parents, therapists, and caseworkers. they are able to gather information and present the judge with a valuable perspective that can help ensure the best interest in the child is met. For more information, visit www.tulsacasa.org.

Tulsa Housing Market- Real Estate statistics can be confusing at times. Real Estate Appraiser Tom Allen and Darryl Baskin give insight into the market. Right the the months supply of inventory is at 18.5. That means if no new houses were listed and houses kept selling at the same rate as recent sales statistics indicate, it would take 18.5 months to sell the current inventory. Let's look at different price ranges- From $800,000 to $1 million its gone down to 17.1. In the $600,000-800,000 it has gone down to 12.4 which is a decline. The fewer months supply there is the more of a sellers market we are becoming. That means less inventory for buyers to choose from. Around 5-6 months inventory it shifts to a sellers market. It can be a buyers market in one price range and a sellers market in another price range. This can also flip flop regularly. This is what often causes confusion for people when looking at the Tulsa housing market. What you need to look at is your specific home and the market for homes like yours. Look at the specifics of your home, the school district, price range, etc.

Whether it is a Sellers market or a Buyers market depends on what you are selling. Between $200,000-400,000 there is 4.7 months of inventory. This can approach the level where you create rising prices. Also the number of houses for sale has gone down, under contract has a slight drop in it but overall the number of sold has stayed pretty constant. If you have a house in this level and you are buying up and this could be an ideal time to do that. When it comes to buyers- the properties under contract in the $200,000-400,000 in January there are 157 properties. This is good movement. Even if you home falls in a price range where there is less movement, you can still sell your home if you price yourself right. Right now the magic price band in the Bixby, Tulsa, Jenks, Union area is the $100,000-150,000 price band. The $100,000-200,000 is the most popular. The data we have does not always include all new construction because new construction is not always in the Multiple Listing Service. Remember that what you are selling must be part of the equation when you are looking at the numbers. It is important, as a seller, that you have a real estate professional that can read and understand these number when discussing your home sale. This knowledge will help provide the proper filters to help your home sell for the best price in the best time.
For real estate market information, contact Darryl at 918-732-9732 or for Tulsa Appraisal information contact Tom at 918-481-3500

For all your Tulsa mortgage needs, contact TTCU The Credit Union at 918-749-8828 or www.ttcu.com.

Oklahoma Government Update from State Senator Dan Newberry- A quick 101 on legislation.. This year we had over 700 new bills filed in the Senate. Each bill is assigned to a committee and the committee chairman reads them to determine if they are worthy to be heard before the committee. Those are are heard will be heard by a committee and the committee decides what ends up on the floor. About 1/2 make it to the floor of the Senate. Then we flip bills with the House and do the same thing all over again. In the end we look at over 1000 bills- including House Bills, Senate Bills, Budgets, etc. It involves a lot of reading. In order to know exactly what is being introduced and what is being voted on we must read all bills very carefully. A very interesting bill that was filed said that everyone must buy and read a newspaper. That means that someone sponsored that bill. It can make you wonder if they knew exactly what was in the bill. AS citizens, it is important to know whats going on and know who you are voting into office.
Another bill that is before my committee requires that if you are offering your services out as a commercial person who does residential property management and you do it for more than one person, you must be licensed. Up until now there was a rule that the Oklahoma Real Estate Commission had but there was no law to enforce the rule. This will require that people get a license. This also applies to people who are employees. This can affect corporations in a big way. This can often be a great idea but with all these things we also have to make sure that people are still able to do their job and their is not a lot more cost with it.
For more information on Senator Newberry who works with District 37, visit his page at oksenate.gov. For information on Oklahoma Government and whats happening in the Senate visit the OK Senate website.

Tulsa Area Homes for Sale
One Address, Thousands of Homes- Home Guide Tulsa
6206 E 105th Street Tulsa- $2,100,000- indoor pool with kitchen, 6 bedrooms, 6 full 2 half bathrooms.
4301 W Freeport Street Broken Arrow- $264,500- Union Schools, near park, pool, corner lot, side entry garage.
5534 S Cincinnati Avenue Tulsa- $92,000- hardwood floors, 3 bedrooms
253 E 29th Street North Tulsa- $27,000- great investment property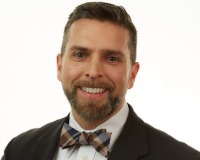 Author:
Darryl Baskin
Phone:
918-732-9732
Dated:
February 6th 2016
Views:
244
About Darryl: ...