The Future Of Real Estate Discusses Tulsa Loans For Remodeling
Tulsa Mortgage Loans for Remodeling- This time of year homeowners often think about how they can get their homes ready for the holidays. Some are needing to do some remodeling and others may be ready to purchase a home before the holidays. One mortgage product we have is an equity line of credit that allows improvements to be made and then allows you to pay the loan down and reuse the dollars later if needed. There is also a $25,000 loan for those who are purchasing and need to do some updating and remodeling. With this loan, you get this loan during the underwriting process when you are purchasing the home. Both loans close at the same time. This loan doesn't place a lien on the property.

For all your Tulsa Mortgage needs, contact TTCU The Credit Union at 918-749-8828 or www.ttcu.com.
Tulsa Real Estate Market

When it comes to real estate statistics and the real estate market, everything is hyper-local. That means that while one persons home may sit on the market, another will sell quickly. You must evaluate your home from the perspective of the buyer. Look at the source of demand for your property. If you want that individual analysis on your property, contact Darryl at 918-732-9732 or www.darrylbaskin.com.

The Importance of Title Insurance- Title insurance can be a boring subject, however it is a valuable thing to have. Title Insurance covers from the time you purchase the property and before. The title helps ensure that you own a property. Title insurance is very valuable to help should a problem occur with the title. Title insurance is paid one time, at closing. If you sell the property and 10 years later there is a problem that occurs, your title insurance policy will still cover you for that issue. There are many reasons that title insurance can be valuable. A simple typo made mistakenly by an entry clerk could cost you money while you pay for the mistake to be fixed. The error could even be discovered years later. A legal description could be wrong which may cause your fence to be on the neighbors property. For more information on title insurance and for all your Tulsa county title and abstract needs, contact Guaranty Abstract at 918-587-6621 or www.guarantyabstract.com.

One Address, Thousands of Homes- Home Guide Tulsa
8421 S Phoenix Place Tulsa-$409,000- Hyde Park, Active Adult Living, luxury amenities, plus common area amenities.

Lakeview Drive Sperry-$45,000- Estates of Cross Timber, right by the lake, close to downtown
6428 S 87th East Avenue Tulsa- $165,000- Burning Tree, 4 bedrooms, 2 full 1 half bathrooms
6726 S 91st East Avenue Tulsa-$165,000- Burning Tree, 3 bedrooms, 2 bathrooms
2512 S 91st East Place Tulsa- $139,900- Beautifully remodeled, 3 bedrooms, 2 bathrooms.

For all your Tulsa area real estate needs, contact Darryl of eXp Realty at 918-732-9732 or www.darrylbaskin.com.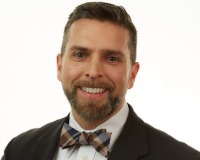 Author:
Darryl Baskin
Phone:
918-732-9732
Dated:
October 20th 2016
Views:
224
About Darryl: ...