The Future Of Real Estate Discusses Tulsa Mortgage Loans
Junior Achievement works with kids to teach them financial literacy. Volunteers use a pre-written curriculum while imparting their own personal experience. Kids learn everything from how to balance a checkbook and pay bills to how the stock market works and how to start and run a business. Many teens graduate high school without knowing this extremely valuable information. Junior Achievement helps kids learn information that will benefit them for the rest of their life. Teachers sometimes teach this information, but the simple act of having someone other than their teacher give them this information will often cause a light bulb to come on in their head. For more information, contact Junior Achievement at tulsa.ja.org

Skiatook Growth- Skiatook population has doubled in the last 20 years. Growth has been phenomenal. It is close 25 minute drive to downtown Tulsa and close to a beautiful lake. Property taxes are much lower than in Tulsa county as well. There are many up and coming business as well as the famous Skiatook Statuary. Skiatook also has lots of beautiful homes and land. Check one beautiful Skiatook property out, 15696 Eagles Nest Court, at Home Guide Tulsa.

Tulsa Mortgage Loans- A home equity line of credit, a Heloc, is open ended. You can borrow, pay it back, borrow again and pay it back again. It has a low interest rate and can be written off on your taxes (talk to your CPA for details). This is a second mortgage- your first mortgage has the first lien position and the heloc is a second mortgage or the second lien on the property filed at the courthouse. A typical second mortgage, which is a fixed loan paid off over a period of time that is not open ended. You get 1 amount and then it is paid off. We have another great loan product that allows you to borrow up to $25,000 at the time you purchase your home- in order to do renovations or work around the home. This loan is for renovation projects and it is not a second mortgage. Its a signature loan and is has no lien filed against your home. It is a fixed payment and once the work is done you have extra equity on your property. For more information, contact TTCU The Credit Union at 918- 749-8828 or www.ttcu.com.
Guttering Technology has become more advanced. Why clean your guttering when you can install guttering that doesn't need to be cleaned? Leaf Guard guttering is a one piece design that will shed the debris off of the guttering while still allowing water to drain properly. Lifetime no clog guarantee! Guttering can resolve water management- water dumps a lot of force up against the house and can cause foundation issues, run off, and many other problems. It an also cause cracks and dry wall problems inside the home. The cost difference between traditional guttering with the purchase of a top to cover the guttering and Leaf Guard is very comparable. For more information on Leaf Guard guttering contact them at 918-827-7900 or www.guttersoklahoma.com.

Tulsa Area Real Estate For Sale
One Address, Thousands of Homes- Home Guide Tulsa (All the Tulsa area MLS on one site)
9610 S Winston Avenue Tulsa- $520,000- Gated, swimming pool, floor to ceiling windows, private.
6708 S Atlanta Place Tulsa- $350,000- 4 bedrooms, 3 full 1 half bathrooms, 4 living areas, almost 1/2 acre
3471 E 75th Place Tulsa- $305,500- Full walk out basement not included in square footage, extra lot included, 3 bedrooms, 2 full 2 half bathrooms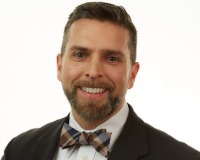 Author:
Darryl Baskin
Phone:
918-732-9732
Dated:
April 2nd 2016
Views:
501
About Darryl: ...