The Future Of Real Estate Discusses Tulsa New Home Construction
Tulsa New Home Construction Tips- Castlerock Builders- We build many different types of homes- spec homes and custom homes. A spec home is when builders have a plan designed for a lot and they build that home with what they like and what the market can handle. For a Tulsa custom home we work with the client to find out what they want and where they want to build it. We help them find a lot and work with other professionals to help them with the design and finishes. All of our clients will determine where they wan to build their Tulsa area dream home and they will buy their lot and get a construction loan. They are in charge of their Tulsa construction loan with their local builder. They hire us to build their Tulsa home but they are in control.

Before you embark on a Tulsa custom home, realize they can be very enjoyable. Don't get carried away if you are on a budget. Don't focus on having to have the best of everything. The money and building situation will catch up to you quickly and you can easily be over budget. We also recommend picking and choosing what means the most for the husband and also for the wife. Pick what is most important and work together on your budget to bring all of it together in the range you want. For all your questions and Tulsa home construction needs, contact Castlerock Builders at www.castlerockbuilders.net

Tulsa Insurance for Business- If you decide to drive for Uber or open a Tulsa home based business, talk to your Tulsa insurance agent about it. There are gaps in insurance. Whether you are driving for Uber, have a home based business, have an Airnnb, or another type of business, there can be gaps in the Oklahoma insurance coverage you currently have and what you might need in the event of an accident or claim. Business, in what would otherwise be a personal vehicle or home, can cause some issues. Talk to your Tulsa insurance agent about what you are planning and doing and find out what the best insurance is to handle this new business. Realize that as technology changes and the marketplace changes, it can affect your insurance. Always talk to your insurance agent about these changes in your life and business.

Triple Net Lease- You are the tenant and the landlord is going to transfer the right to use the property but you pay all the expenses, even though you are not the property owner. If you are the tenant and in some way also the landlord (family trust or family business), triple net lease can be a good thing. But, if there is no connection between the landlord and tenant there can be more potentials for problems. These situations are where a good Tulsa insurance agent is a great asset. The right insurance agent can talk with you and discuss your individual situation and recommend the right insurance.

For all your Tulsa homeowners insurance needs, contact Tedford Insurance at 918-299-2345 or www.tedfordinsurance.com.

Tulsa Abstract Services You May Not Know About- A radius ownership report will tell you where a Tulsa business or Tulsa property is located within a specific radius. Maybe you need to verify that there are no residential properties in a certain area or you need to send out notices. This often happens if a Tulsa area business is wanting to go in a specific location and needs to ensure that there are no residential, school or other types of properties within a certain radius of the area. We will create this report and even print out labels so that you can mail out notices or contact the appropriate government agency. We basically let you know who owns certain property within that area. We also do property reports for banks and lenders. We will show owners of a property, unreleased mortgages, and other information that is necessary for the lender when working a loan on a property. For Tulsa County Abstracts and Titles, contact Guaranty Abstract contact them at 918-587-6621 or www.guarantyabstract.com.

One Address, Thousands of Homes- Home Guide Tulsa. The entire Tulsa MLS in one place.

4717 E 118th Street Tulsa- $7,800,000- Beautiful luxury estate with stone wall, gate, ponds, 5 bedrooms, 4 full 2 half bathrooms, 20 acres
1510 Lakeside Ridge Drive Sand Springs- $435,000- Quick drive to Tulsa, 4 bedrooms, 4 full 1 half bathrooms, balcony with great view

2512 S 91st East Place Tulsa- $134,900- formal dining, extra square footage, 3 bedrooms, 2 bathrooms

2415 N Boston Place Tulsa- $53,500- 4 bedrooms, 1 full 1 half bathroom, partial remodel but good for a DIY'er or investor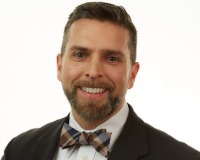 Author:
Darryl Baskin
Phone:
918-732-9732
Dated:
January 28th 2017
Views:
384
About Darryl: ...