The Future Of Real Estate Discusses Updating Your Will
Updating Your Will- When someone dies and leaves a will there can often be problems. Sometimes there can be dishonesty or strife. There have been cases where a home is sold and a title is illegally conveyed because the correct will was "hidden". This may be discovered years down the road. Title insurance is something that comes into play here as the title is put back into the proper legal status. How can you protect your heirs so that situations like this doesn't occur? Consider appointing different people to work as different things- working with an attorney, select a child or family member that is honest and fair and will ensure everyone get's the fair and proper amount. Placing your property into an "estate" or a "trust" may be something to consider as well.

QUICK TIP- An Abstract Company vs. a Title Company- title companies close loans for the mortgage company and issue title insurance. Abstract companies search the legal chain of title to ensure the title is clear before closing.

For Tulsa County Abstract needs, contact Smith Brothers Abstract at 918-582-2148 or www.smithbrothersabstract.com.
For Tulsa area legal needs, contact Richardson, Richardson, Boudreaux at 918-492-7674 or www.rrbok.com

Helpful Information for Sellers- Most agents are responsible for your experience. The Broker/Company does provide a base level of experience however the agent is largely responsible for the sellers experience. The agent helps ensure that your property is properly loaded onto the Multiple Listing Service, the pictures are taken well and uploaded, knows what is driving buyers so that they market properly.

If you see the term IDX you are looking at a realtors site that is participating in the international data exchange process. That means that the information is accurate and provided by the agent and is provided by the IDX. There are rogue sites that take that data and will scrape that site and try to gain your personal data and will use data that is not accurate. Talk to the realtor. There are people that will give elaborate stories in order to con you. Talk to the realtor, your realtor. Find out information from a legitimate site.

Rising Mortgage Rates- We talk often about interest rates going up. Many buyers are wanting to purchase now so that they can get a good rate before rates increase. Now is a good time to sell and also a good time to buy. Many sellers are working with contractors and builders in order to prepare their home for sale. Buyers are working with builders and contractors as well to remodel a property purchased or build a new home. To avoid problems when working with contractors and builders use one that doesn't need to build the next house. In other words they are already financially stable and don't have to have that next build in order to live. Working with the wrong contractor and builder can cause problems including a lien on mortgage. Remember to get good references as well. To find out the right type of mortgage for your remodel or new construction, contact TTCU The Credit Union at918-749-8828 or www.ttcu.com

For Tulsa Real Estate needs, contact Darryl Baskin and The Baskin Real Estate Specialists of eXp Realty at 918-258-2600 (office), 918-732-9732(Darryl), or 918-740-0077(buyer specialist).

One Address, Thousands of Homes- Home Guide Tulsa
10626 S 70th East Avenue Tulsa- $699,000- Forest Trails, 6238 square feet, pool, pergola, plus more.

6832 E 108th Street Tulsa- $589,000- Forest Trails, hand scraped hardwood floors, huge closet, 5473 square feet.

11801 S New Haven Avenue Tulsa- $439,000- Wind River, In ground pool with waterfall and hot tub.

Oak Ridge Drive Sand Springs- $75,000- acreage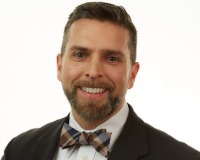 Author:
Darryl Baskin
Phone:
918-732-9732
Dated:
August 8th 2015
Views:
224
About Darryl: ...