The Future Of Real Estate Discusses Volatile Mortgage Rates
**Tulsa is one of the top 10 world destinations, number 1 place for entrepreneurs to start a business, number 1 place for millennials that want to have a different lifestyle.

Tulsa Mortgage Rates- What is going to happen with interest rates? There has been an uproar about interest rates going up. Many are wondering what is going on with interest rates. The bond market has been the highest and lowest level it has been within the last 10 months all within the last 3 weeks. The whole world is unsteady right now. The stock market is very volatile right now. There is a lot going on in the stock market and also in China right now. The feds will be meeting next week to determine if they will be raising rates and trying to control inflation. Some speculate that the Fed has indicated that they will raise rates. 10% of the Federal budget goes to pay interest payments. If they raise interest rates, over time the bonds will reflect the higher interest rates. When buying a house you are making a selection. You are buying interest rate, term, who will service the mortgage, etc. Compare all the different factors in your mortgage with different mortgage companies. Also consider the servicing... can you go into a location to get more information or help with your mortgage? Do you have an assigned servicer or will you be talking to lots of different people? Realize that a mortgage is a product, like buying a car or an appliance. Don't just settle for the first one you come across. Make sure you are getting the best mortgage product. For all your Tulsa mortgage needs, contact TTCU The Credit Union at 918-749-8828 or www.ttcu.com

Tulsa Abstract- Storing land records and managing the information, any time property changes hands, we at Smith Brothers (or another abstract company) deal with the paperwork. To rebuild an abstract cost up to $2500-3000 depending on how many years are being looked at. If the property goes back to the Oklahoma land run then the cost is more versus a property that is newer. If you were to lose or destroy your abstract because you didn't pay to have it stored it would need to be rebuilt. Depending on the property the cost varies. If you have your abstract, put it in the possession of an abstract company and keep the receipt they give you in a very safe place. That way you don't worry about it getting wet, burnt, or lost in a move. For more information, contact Smith Brothers Abstract at 918-582-2148 or www.smithbrothersabstract.com.
For Tulsa real estate needs, contact The Baskin Real Estate Specialists of exp Realty at 918-258-2600, 918-740-0077, 918-732-9732 or www.darrylbaskin.com

One Address Thousands of Homes- Home Guide Tulsa
6832 E 108th Street Tulsa- $549,000- Jenks Schools, 4 bedrooms, 3 full 2 half bathrooms, corner lot, gameroom,

3471 E 75th Place Tulsa- $334,500- One of a Kind home built into the side of a hill! Jenks Schools, 3 bedrooms

12716 E 137th Street Broken Arrow- $180,000- Bixby Schools, 3 bedrooms, 2 bathrooms, backs to greenbelt

8620 E 39th Street Tulsa- $129,000- one level, over 1500 square feet, 3 bedrooms, 2 bathrooms, side entry garage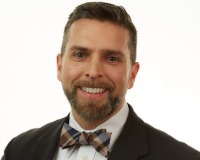 Author:
Darryl Baskin
Phone:
918-732-9732
Dated:
September 15th 2015
Views:
330
About Darryl: ...