The Future Of Real Estate Discusses What Insurance Rates Tell You
What Abstract Companies Do For Free!- Bringing a title or abstract up to date means pulling everything that has been filed with the court and examining the documents to ensure that they are up to date and accurate. At Guaranty Abstract we do charge for many services, however, we do store your abstract for free. Allowing us to store your abstract helps protect you from charges later down the road. If your abstract gets wet, is damaged in a fire, gets moldy, or damaged in any way, the abstract must be rebuilt. That cost will fall on you and the property owner, since you were the one who stored the abstract. The cost to rebuild will depend on if the property is platted or un-platted and other factors. When we examine an abstract, we do a search on the property from statehood and build the abstract from that point. When we store your abstract, if damage occurs, we pay to have it rebuilt. No charge to you to store and if you need it in the future, such as in a sale, we will transfer the abstract to the proper person or abstract company at that time. You will be issued a receipt when we hold your abstract and have assurance that it will be kept safe. For Tulsa County Abstract needs contact Guaranty Abstract at 918-587-6621 or www.guarantyabstract.com.

What Insurance Rates Say!- When you understand and listen to insurance rates, they will explain their meaning. Some coverage that is inexpensive, likely has very little risk to them. Therefore, they are less expensive. For example a wood roof versus composite shingle. When you are buying a house with a wood roof over a composite shingle and your insurance will be more, that should tell you something. The insurance company has looked at it and determined that more problems happen with those roofs versus a composite roof. Credit is now a component of what we are looking at with insurance rates. Credit scores will also give a clue as to what will happen with your insurance and your claims. There are many types of homes and building materials that will cause insurance rates to be more or less expensive as well. When you are looking at homes and getting insurance rates, realize that. Talk to your agent about those rates and why they are more or less expensive. For all your Tulsa Homeowners Insurance rates, contact Tedford Insurance at 918-299-2345 or www.tedfordinsurance.com.
QUICK TIP-- Often in life, you don't know what you don't know. When working with any professional, especially in real estate, work with someone who is knowledgeable in their field and can help you learn what you may not have known otherwise. Often, those things you didn't know can cause extra cost and extra time. The best professionals will be able to give you information even when you didn't know you didn't know. Find someone you trust will look out for your best interests and you will give the freedom to discuss and question you regarding those things that may be important. For all things Tulsa Real Estate, contact Darryl of eXp Realty at 918-732-9732 or www.darrylbaskin.com.

Tulsa MLS- Tulsa Real Estate for Sale
One Address, Thousands of Homes- Home Guide Tulsa
8308 S Indianapolis Place Tulsa- $178,000- one level, 3 bedroom, 2 bathrooms, 2 living, 2 dining, screened porch, private cul-de-sac, Jenks Schools
12005 S 2nd Court Jenks- $499,000- 1/2 acre lot, 4 bedrooms, 3 full 1 half bathrooms, basement (not included in square footage)
1912 N Cypress Avenue Broken Arrow-$147,500- Union Schools, 4 bedroom, 3 bathroom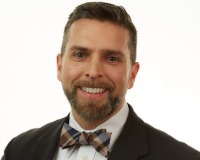 Author:
Darryl Baskin
Phone:
918-732-9732
Dated:
January 14th 2017
Views:
190
About Darryl: ...