The Future Of Real Estate Discusses What Rates Are Telling You
Tulsa Mortgage Rates are Changing- It is very typical for rates to change once someone is elected. With the recent election, the stock and bond market has gone nuts. The 10 year bond has gone from 1.6 to about 2.35 in one week. That is a huge change in the bond market. Interest rates have gone from about 3.6% to 4.25%. The question is how long it will stay. This depends on how comfortable people become and how the international market is affected. Now is the time to lock in your interest rates. When rates are low we have a tendency to get apathetic. If you are buying, interest rates could keep going up. Now is the time to consider purchasing or to decide to keep renting. Look at affordability, payment, and other important factors to help you determine if now is the time to buy. For all your Tulsa mortgage needs, contact TTCU The Credit Union at 918-749-8828 or www.ttcu.com.
What are your insurance rates telling you? Rates communicate to you. Interest rates can tell you a variety of things. Insurance rates do the same thing. Rates going down can communicate that there are less claims in the area. When rates are going up or high, that should tell you something as well. Homeowners insurance rates are stable right now. If rates are high or insurance is hard to get on a wood roof, that should tell you something. Damage from wind, hail and fire can be devastating to a wood roof. Earthquake insurance in Oklahoma is still less expensive than California because they have more extreme circumstances. If you are looking to purchase and the agent is giving you numbers that sound high, think about and ask why. There is a story behind why it is that way. Ask yourself and the agent those questions first before you assume the agent is just trying to make extra money. For all your Tulsa area insurance needs, contact Tedford Insurance at 918-299-2345 or www.tedfordinsurance.com.

Tulsa Abstracts and Titles- To many people, discussing an abstract or issues related to a title or abstract can be very boring. The information is very important, however. Abstract companies must pull up records of each property they abstract and must check from the very beginning to current to help ensure that everything is accurate, current, and with no liens. Criminal activity can affect a property in some instances. There could be a judgement against a property and a law enforcement personnel will come to collect. Although buyers and sellers may find abstracting very boring, it is very important to ensure that as a property owner you are free and clear of problems. For Tulsa country Abstract and Title questions, contact Guaranty Abstract at 918-587-6621 or www.guarantyabstract.com.

Home Guide Tulsa- One Address, Thousands of Homes
8308 S Indianapolis Pl Tulsa-: $178,000- 3 Bedrooms, 2 Bathrooms, Jenks Schools, 2 Car Garage

6428 S 87th East Avenue Tulsa- $165,000- great investment property, 4 bedrooms, 2 full 1 half bathrooms

9610 S Winston Avenue Tulsa-$499,000- Patio style home, Jenks schools, gated community.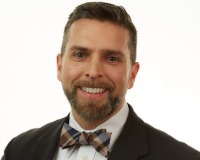 Author:
Darryl Baskin
Phone:
918-732-9732
Dated:
November 26th 2016
Views:
269
About Darryl: ...