The Future Of Real Estate Discusses Why Live In Tulsa
Junior Achievement- Junior Achievement is an organization that teaches financial literacy to kids. Business volunteers go into a classroom and teach a pre-written curriculum, from their perspective. They teach everything from paying bills and balancing a checkbook to running a business and how the stock market works. These are things that kids often graduate high school not knowing. Sometimes teachers try to teach kids this information but the kids don't get it. When another person comes in the classroom and gives the same information, a light bulb will go on in these kids and they will remember the information. For more information on Junior Achievement and how you can help, contact tulsa.ja.org

Why Live in Tulsa? How many businesses want to stay in Tulsa? How many people want to live in Tulsa or students graduate and want to stay in Tulsa? The stuff that Tulsa has focused on in the last 10 years has made a name for Tulsa. Young Business men of Tulsa focuses on helping young businessmen to find and pursue their purpose. What really makes Tulsa valuable is the people. The people and the businesses a part of this community is what makes a difference. Developers and businesses are not taking risks that they might not have taken years ago. Tulsa has been one of the ten best cities for young entrepreneurs. Oklahoma City has as well. People and businesses are starting to look at Oklahoma and realize that we are a great place to live and build a business. Tulsa is a great place to do business. Cost of living and doing business is low. Young entrepreneurs help change the dynamic of our city so that we are attractive to people and businesses. What creates the demand for your house or property are the amount of people that want to live or work in your area. For more information on Young Businessmen of Tulsa contact then at www.ybtok.com.

Rent or Buy?- Many millennials are not wanting to invest in real estate. Think about 10-15 years down the road when, as a millennial, you are paying rent but others are paying off their mortgage. Real estate is a great investment that creates future value for you. Think about the cost of rent verses the cost of a mortgage payment. Also think about the equity that you build in your home verses no equity when renting. For all your Tulsa real estate needs, contact Darryl of eXp Realty at 918-732-9732 or www.darrylbaskin.com.

One Address, Thousands of Homes- Home Guide Tulsa

6206 E 105th Street Tulsa- $2,100,000- 9859 square feet not including guest house, indoor pool, gated neighborhood, over 1/2 acre lot, 5 car garage.
13706 S 18th Street Bixby- $599,000- corner lot, side entry 4 car garage, 4 bedrooms, screened porch, backs to pond and trees.

319 N Butternut Avenue Broken Arrow-$260,000- 2 story entry, center island in kitchen, 4 bedrooms, 2 full 1 half bathrooms, 3272 square feet.
1003 W Main Street Beggs-$99,000- 3 bedrooms, 1 full 1 half bathroom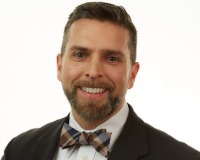 Author:
Darryl Baskin
Phone:
918-732-9732
Dated:
April 9th 2016
Views:
621
About Darryl: ...