The Future Of Real Estate October 23 2015 Show
We talk about a lot of things on Darryl's Saturday afternoon radio program, The Future of Real Estate. We talk about lending and personal finance and investments. We talk about abstract and title issues. We talk about community affairs. We talk about non profits. And of course, we talk about real estate. "What do all of these topics have in common?" you might ask. Well the common thread is community. As much as anything, The Future of Real Estate is about our community.
I personally like to talk about fun events happening each week around town.
In case you missed yesterday's show, here's my list of events you won't want to miss in the coming weeks!
"IN LIVING COLOR"
The Andy Warhol exhibit, "In Living Color" opens at Philbrook Museum on October 18th. Tickets to Philbrook are $9 per adult and then an extra $6 for any special exhibits, kids 17 and under are always free. BUT if you want a really great deal, my inside tip is to attend on the second Saturday of the month when general admission to the museum is free. Thus, you get to take in the beauty of Warhol for only $6 per person. You can't even get a sandwich for that price. Another great thing about Second Saturdays if they have fun art projects for the kiddos to partake in. It's also perfect weather to run around the grounds of Philbrook which are nothing short of breathtaking. http://www.philbrookmuseum.org for more info.
OKTOBERFEST
The Tulsa Oktober Fest has been voted one of the ten best by USA Today! If you haven't been, there's probably no other festival in Tulsa quite like it. You can expect beer, beer and more beer. And German bands. But there are also some family friendly activities over in the kid's tent. My recommendation is that if you're taking the kiddos, you might want to attend Family Friday from 11am-4pm when admission is free and the environment is perhaps a bit more tame. For everyone else, tickets are $10 at the door and then you are able to purchase food and drink tickets for an additional price. The fest is going on from the 22-25th and it will take place at the Riverwest Festival Park. If you'd like to find out more or to pre-purchase tickets at a discount, visit, http://tulsaoktoberest.org.
LUCHADOR NIGHT AT ELOTE
Why not enjoy a little entertainment with your dinner and check out Luchador Night this Saturday, the 24th at 8:30pm at Elote restaurant downtown. If you aren't familiar with Luchador wrestling rent Nacho Libre immediately and then come down and support your fellow Tulsan's while they duke it out in the ring, all the while donning their homemade costumes. http://elotetulsa.com/news-events for more deats.
BOOHAHA
Boohaha is a longstanding Tulsa Tradition and for good reason. Nowhere else will you see such a Halloween display including costumes, games, cookies, trick or treating in the Brookside shops and the parade down the Restless Ribbon of Peoria. Festivities will be held October 31st from 12pm-3pm. Free for the whole family to attend and costumes are encouraged by not mandatory. http://brooksidetheplacetobe.com/events/
I'll have more fun events to talk about during next week's show so be sure to tune in to KRMG 102.3 next Saturday from 1-2! In the meantime, make sure you get out and about!
http://darrylbaskin.ok.exprealty.com/property/184-1527749-6206-E-105th-Street-Tulsa-OK-74137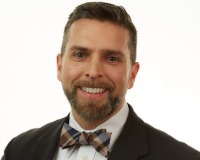 Author:
Darryl Baskin
Phone:
918-732-9732
Dated:
October 24th 2015
Views:
280
About Darryl: ...